Get more Pins for your content with Shareaholic's customizable sharing buttons.
We've been watching Pinterest referral traffic for our publishers closely this year, and the stats don't lie. Pinterest is hot. Pinterest is certainly addictive, and it's also got a beautiful, visually focused layout. It's intuitive and really fun to use—very important characteristics to consider when picking out a theme for your blog. If you're looking to get the Pinterest feeling without starting up a new social media profile, try out our 10 favorite WordPress themes that look like Pinterest.
1. Pinpress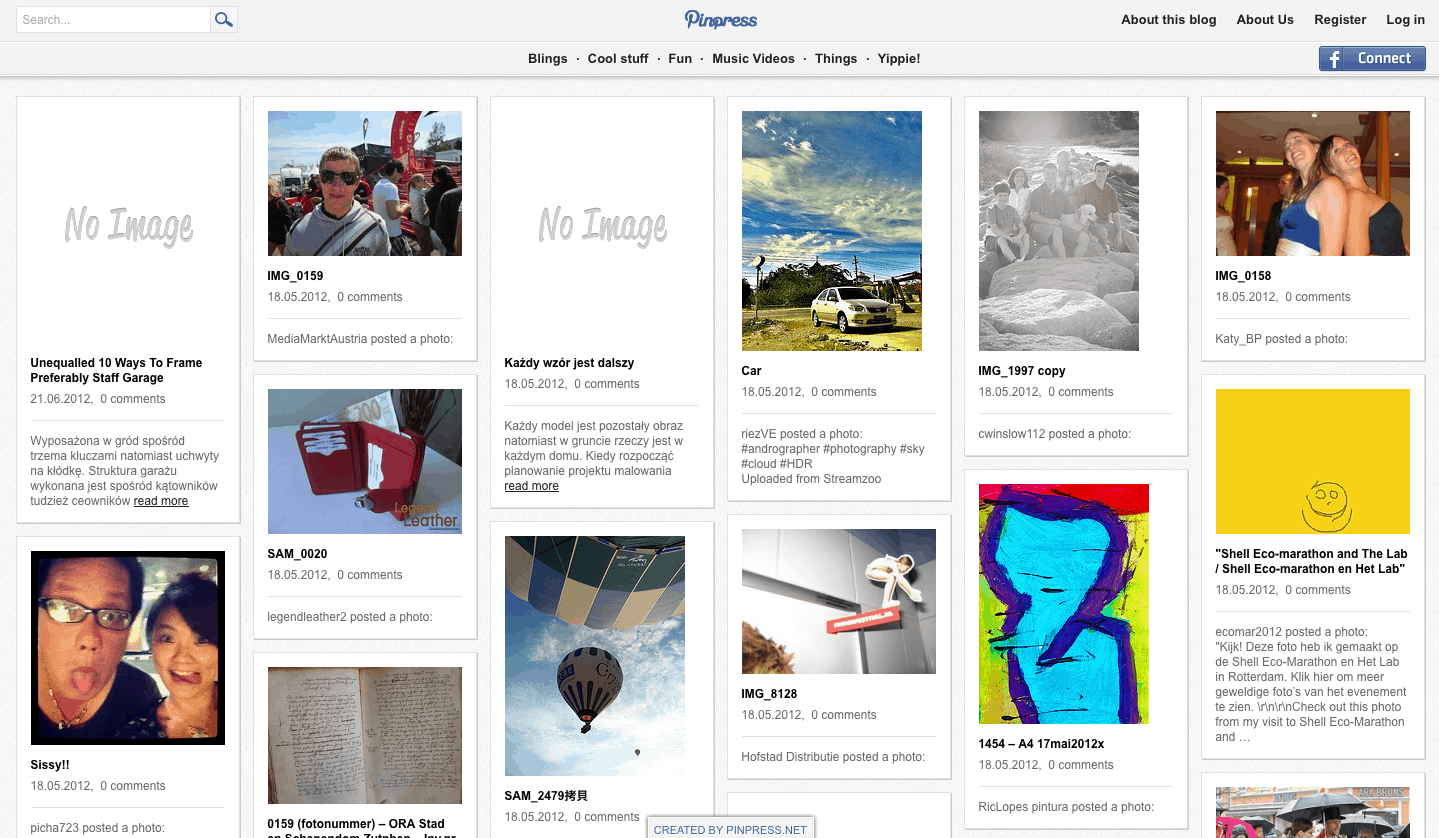 Designed for everyday bloggers, this theme almost exactly uses the Pinterest layout. Though Pinterest is naturally image-heavy, the developers included SEO capabilities to make sure people could find your blog. WP Hub has a great review of the theme here.
Download the theme here.
2. Pronto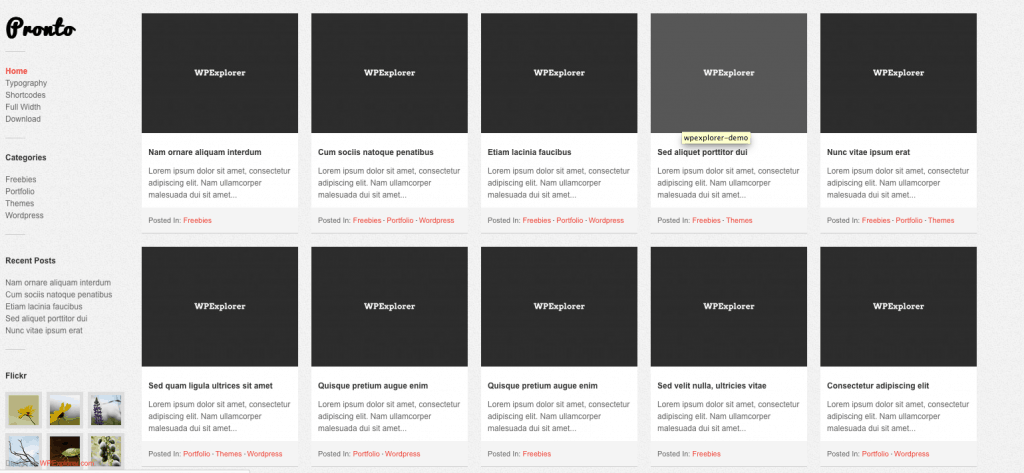 This minimal design is perfect if you have a Flickr account—it has a custom widget that displays your photos right on the blog. This is definitely a very minimal design, but it is easy to customize if you like!
Click here to download the theme.
3. The FolioGrid Pro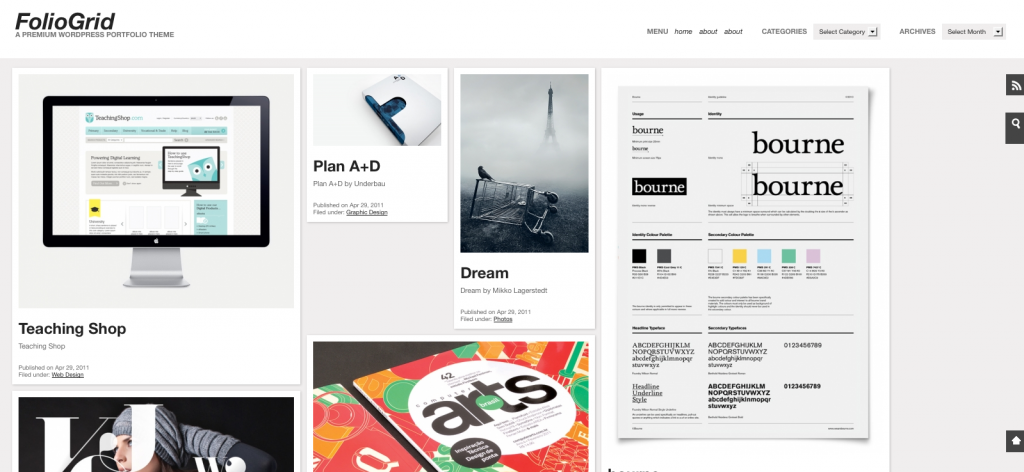 Though a bit more minimal than Pinterest, this theme offers color customization options and an infinite scroll.
Click here to download the theme.
4. Minimal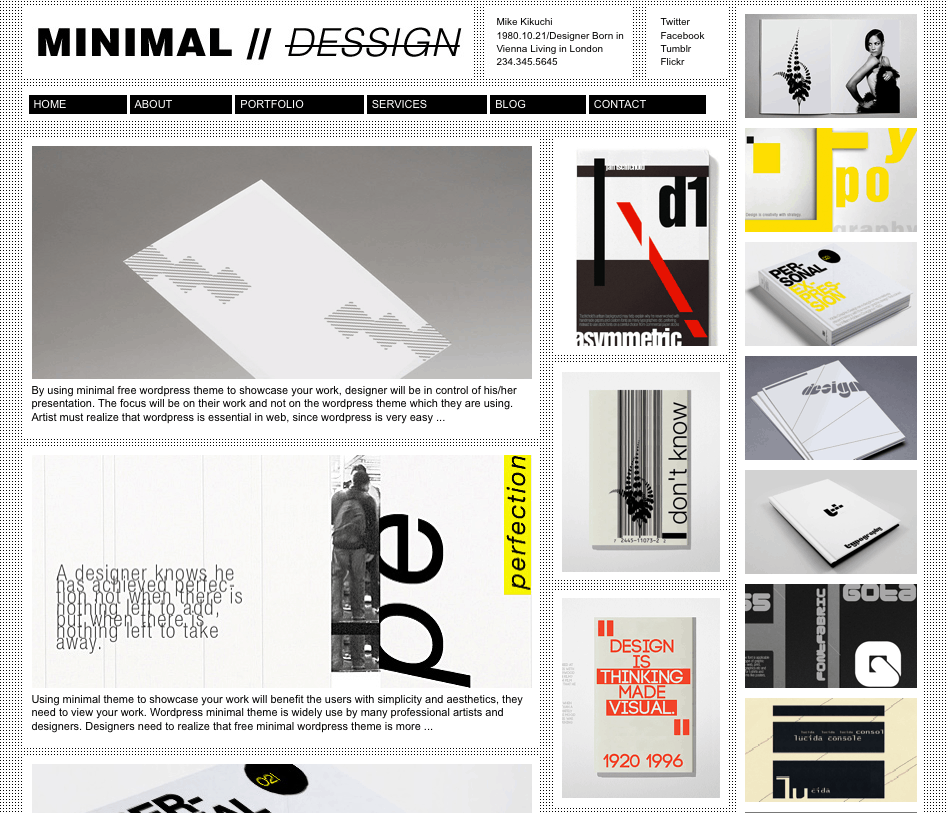 Here is another theme that is SEO-optimized, but is a little less like the original Pinterest design. Unlike Pinterest, images can have different widths in the display.
Download the theme here.
5. Shaken Grid (Lite)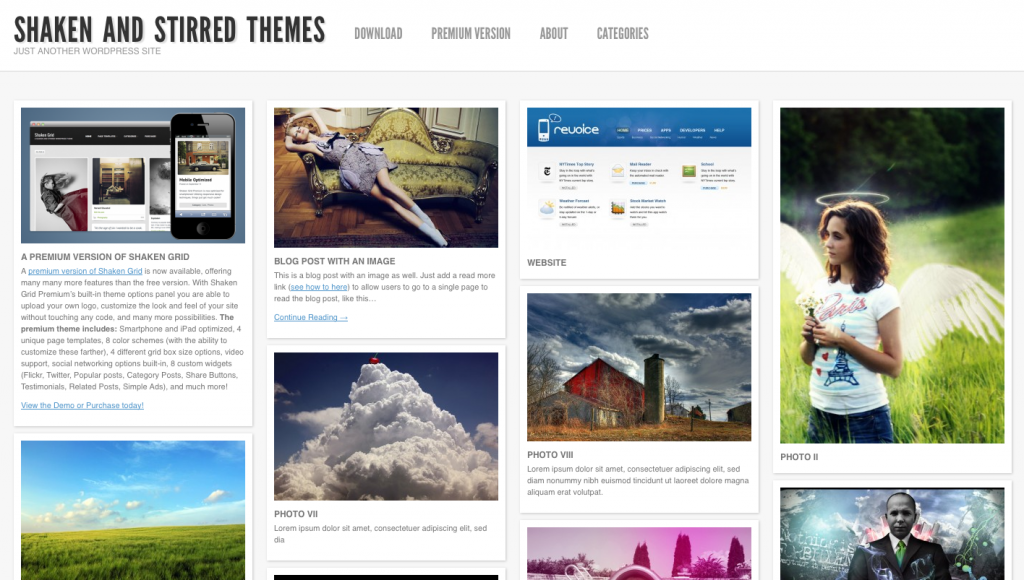 This was the first theme these developers created for WordPress…and they struck gold. This version is free with two color scheme options and an option for a gallery layout.
Click here to download the theme.
6. Sentient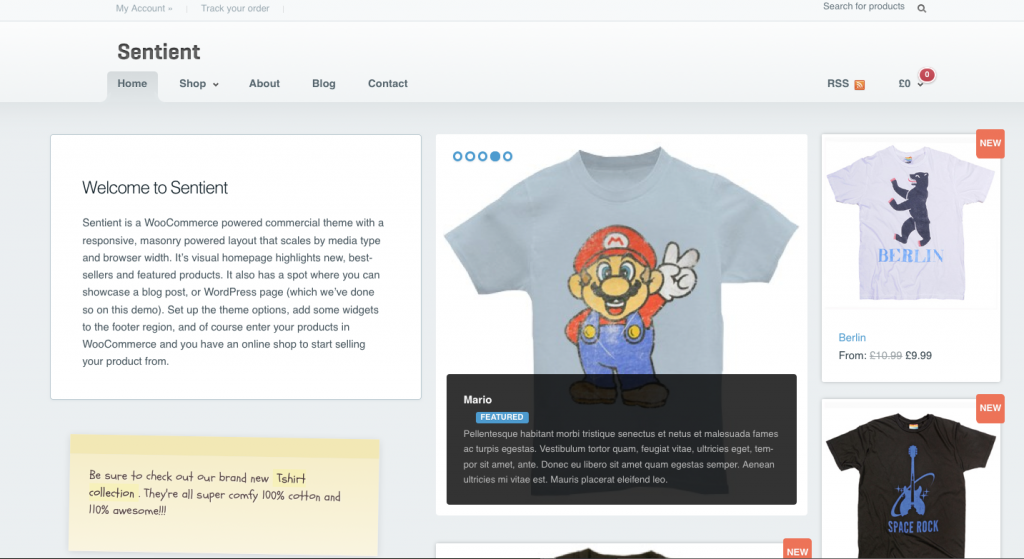 This theme is perfect for e-commerce WordPress sites—you can have a custom homepage and a sticky note pop up when people visit.
Download this theme here.
7. Paragrams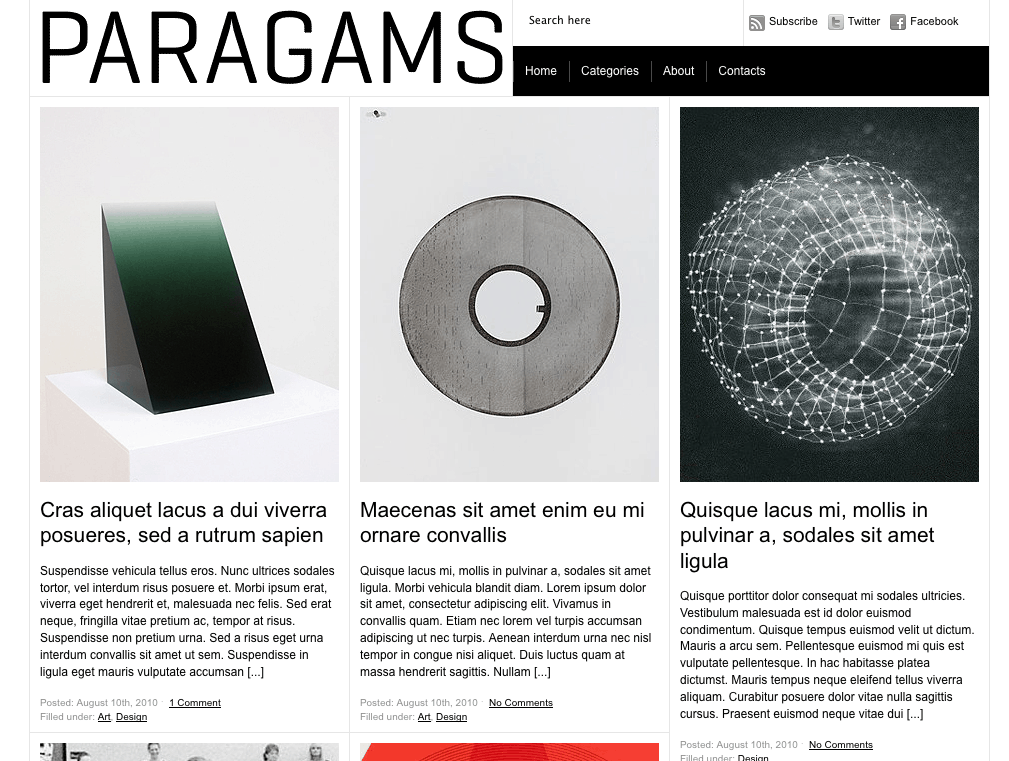 The theme developers for Paragrams imagined that this theme would be perfect for an online magazine, and we couldn't agree more. Unlike Pinterest, it offers more text in the preview to draw people in with both pictures and words.
Download the theme here.
8. Aperio Prototype
We love very minimalistic design of this theme. If you're looking to customize beyond pictures and text in the body of your posts, this won't be your design.
Click here to download the theme.
9. Suburbia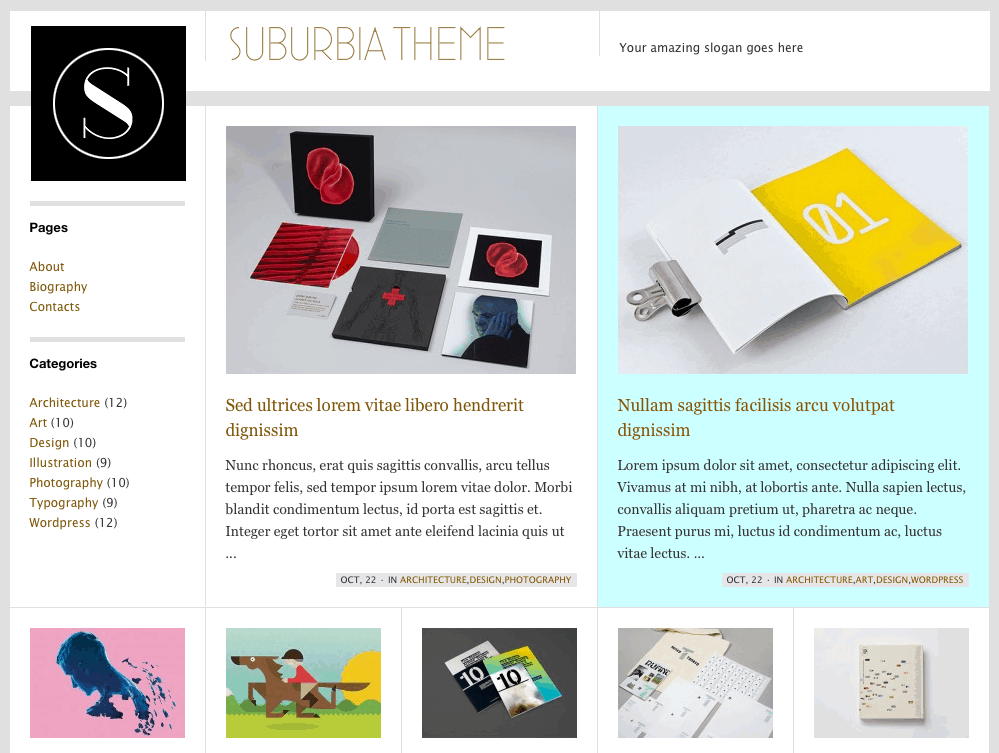 Like Paragrams, this theme has a bit more text emphasis. This would be perfect for a magazine or a personal portfolio.
Download the theme here.
10. Reflex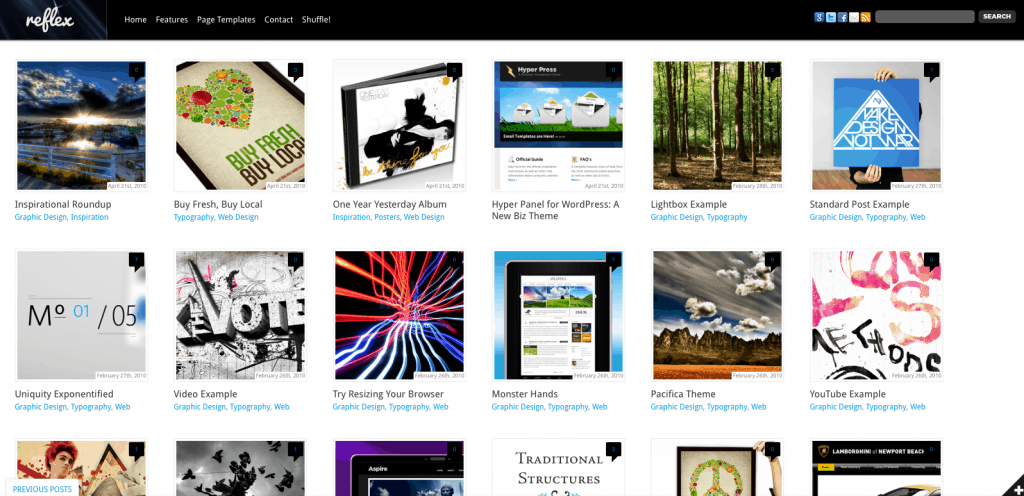 This theme is even more minimalistic than Pinterest. As you can see, each post only includes a photo, title and tag. This would be great for photographers or models to showcase their pictures.
Download the theme here.
Which theme do you like to use for images on your WordPress?