Want more traffic and shares on your startup's blog? Use Shareaholic's social media buttons.
Happy May! What better way to celebrate than to offer some startup blogging tips to our fellow startupers.
Spring has somewhat sprung here in Boston, allowing for a couple of short-lived yet glorious moments of blogging on the office roofdeck.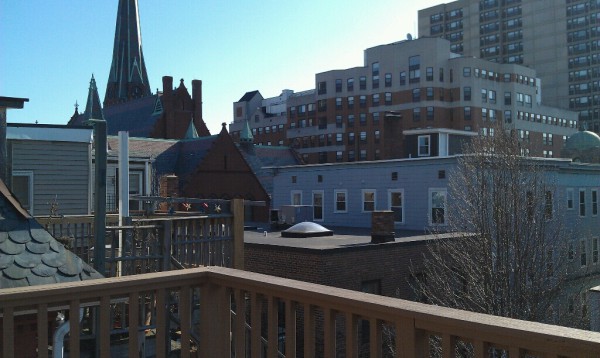 So while the weather is getting warmer and you're in ever-improving spirits, what better time to think about how to take your startup's blog to the next level? Measure what you have been doing, change up your same old tired strategy and try something to re-ignite the enthusiasm with your readers. Here are some blogging tips things to think about.
5 Ways to Freshen Up Your Startup's Blog This Spring
1. Get Your Editorial Calendar in Line
With the anticipation of possible summer vacations and your writing voices taking a couple breaks this summer, now is a good time to get in the habit of keeping an organized editorial calendar if you aren't already. Plan ahead so you still have content, are still working on your SEO, engaging your audience and driving traffic to key landing pages. Things to consider in your editorial calendar:
What buyer personas are you targeting in each post? Train your readers when to swing by your blog with re-occuring content themes and formats. (SEOmoz's White Board Fridays are a great example of this.)
What keywords are you targeting in each post?
What calls to action will you use for each post?
Who is writing the post? What is the status of the draft? When is the finished product due?
Sounds like a lot of extra work, right? Actually, it's a huge sigh of relief to get organized like this and it will make you a lot more excited to blog when you aren't just thinking up content on the spot and you're planning ahead for it.
SocialFresh has two guides to editorial calendars that you'll want to check out, including a template for those of you just starting out with an editorial calendar:
2. Guest Blog and Host Guest Bloggers
The more voices the merrier! Inviting some fresh perspectives to your blog is a great way to get new ideas written and get your content in front of a new audience. Guest blogging on other blogs is great for link-building and expanding your audience too. Target blogs with a similar audience but a non-competitive products to make the most of your content efforts. Manage the process efficiently by preparing a set of editorial guidelines to cover things such as linking policy, photo policy etc. Setting those expectations at the onset of the relationship makes the content exchange a much more pleasant experience for all involved.
And if you're looking for a good place to guest post about social media topics, we're always looking for writers!
3. Take it to the Streets
Consider a meetup with your readers and community! The internet is great, but nothing beats face to face connection. HubSpot's user groups and Runkeeper's meetups are two examples of startups who facilitate this really well. Stay posted for news on how Shareaholic getting even more involved in the WordPress and blogging communities this spring and summer.
4. Try More Visual Content
Visual content really works. It's more shareable to Pinterest, and it gives you an interesting photos to share with your content on your Facebook timeline. In April I tested posting a photo with a link to a blog post against just sharing a link to the content. Posts with the photos got 56% more engaged users (people clicking on the post) than the ones with just the link. It's not rocket science – people love photos – but you have to think of what photo you will share to your Facebook page to promote the post as you are writing the post itself.
5. Re-focus On the Promotional Channels That Work
Promoting your content is almost as important as writing it in the first place. But anyone who has sat there throwing UTM parameters on links and scheduling social media updates can testify how time-consuming and tedious that process actually is. Before you spend all summer continuing to do this "just because," check out what channels are actually working! Look at your own referral traffic, and look at your click through rates on the links you share.
Your Shareaholic website profile will show you your top platforms for shares.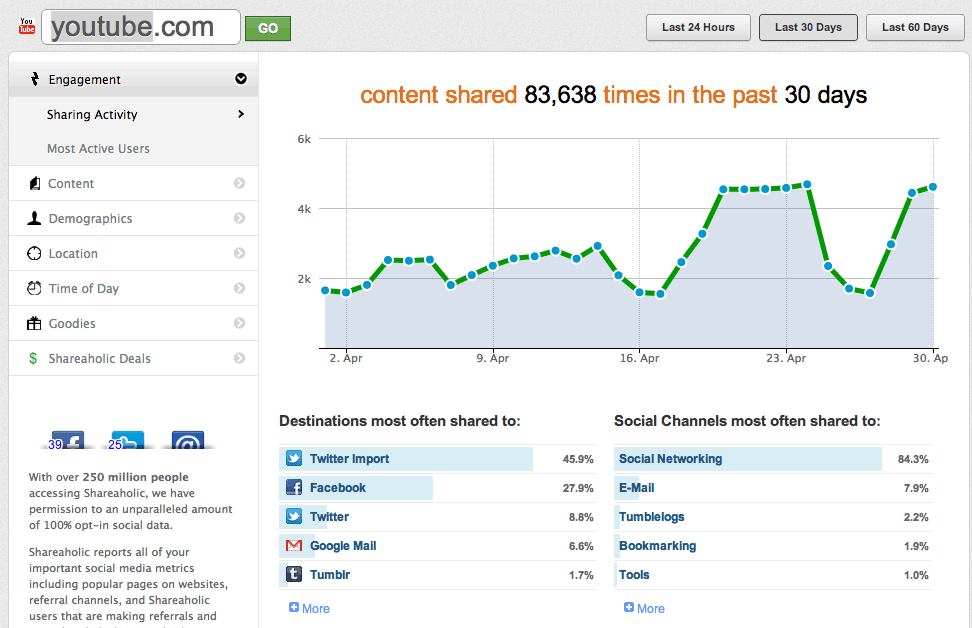 Don't forget that your own URL shortener like Ow.ly or Bit.ly offers free insights on the links you share as well.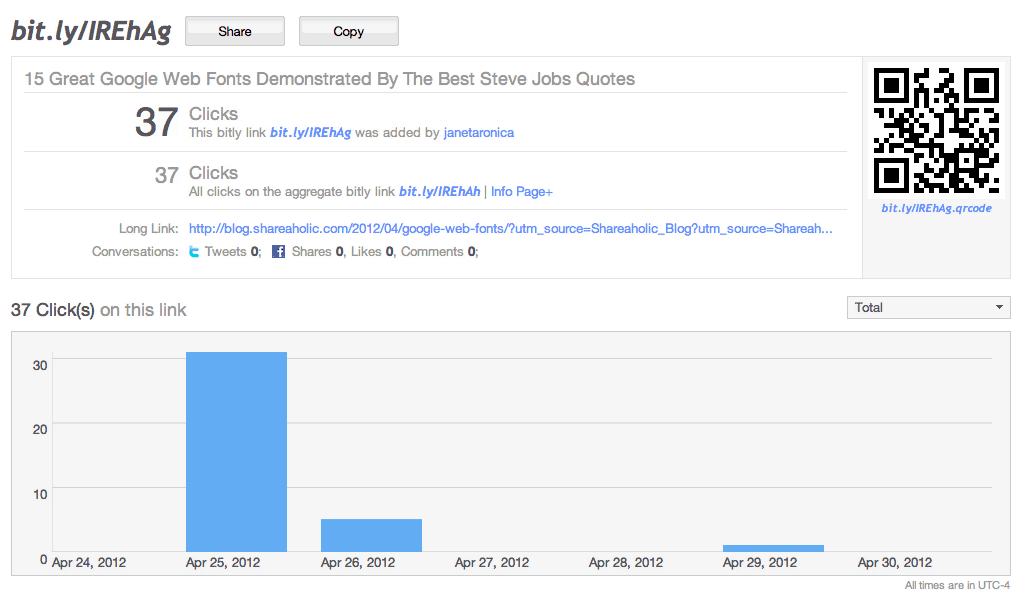 How will you take your startup's blog to the next level this spring? Let us know in the comments.