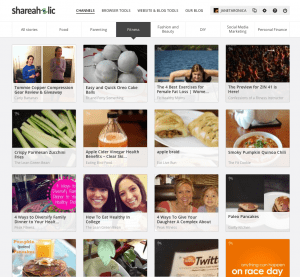 In case you haven't heard yet, last week Shareaholic launched our all-new topic-based content discovery and inspiration engine, Shareaholic Channels.
We've been overwhelmed by the outpouring of the community's excitement for Channels, which has also included the demand for more Channels!
So, we're reaching out and asking for your help. We want to know what Shareaholic Channels you would like to see next! Since this is a Sharea-ocracy of course (see what I did there?) we want to hear from YOU, our users.
So tell us what Channels do you want to see next. And be sure to tell us what you voted for using the hashtag #SHRChannels.
And just in case you forgot how much fun voting actually is, I leave with with these great memories from the great film Napolean Dynamite.