Since the beginning of the year, we've been keeping a close eye on online traffic trends, especially on social media darling, Pinterest. In January, it was already breaking records: It sent more referral traffic than Google+, LinkedIn and YouTube combined. Many weren't quite convinced Pinterest was here to stay, but it continued to grow, beating out Twitter in February and StumbleUpon, Bing and Google Referral Traffic in June.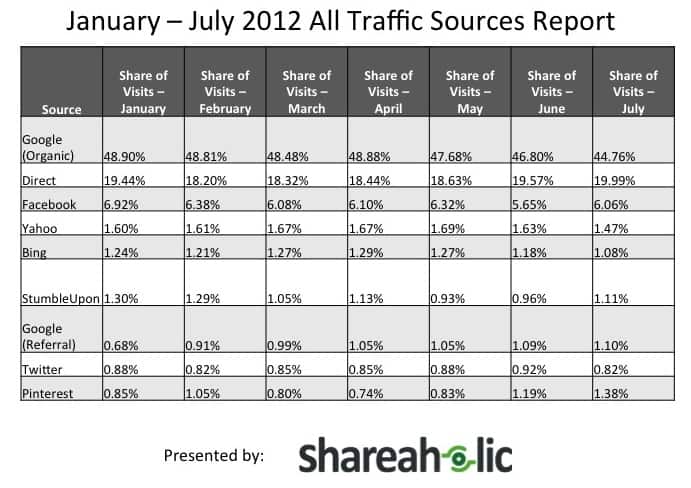 Now, our findings based on traffic trends for more than 200,000 publishers who reach more than 270 million people each month show that Pinterest referral traffic is less than 0.10% away from overtaking Yahoo! organic traffic. If Pinterest continues to grow like it has over the past six months, Pinterest will become the fourth largest traffic source in the world. While this might seem insignificant compared to Google organic or direct traffic's share, Pinterest's growth and market share is impressive for such a new social network.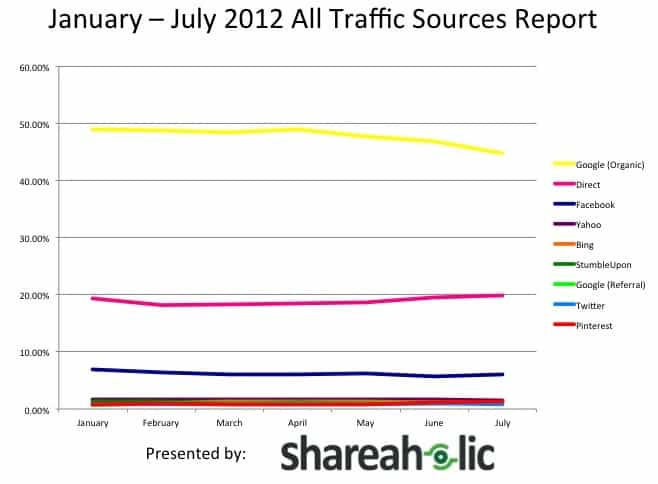 To see how rapid Pinterest's growth has been in comparison to similar sized competitors, see the chart below. From May to June, Pinterest traffic grew by 43.37% and from June to July, it grew by 15.97%–if it continues to grow at this rate, Pinterest will outpace Yahoo!'s organic traffic within a month. If Pinterest overtakes Yahoo! in August, it will be the second search engine in three months that it has surpassed.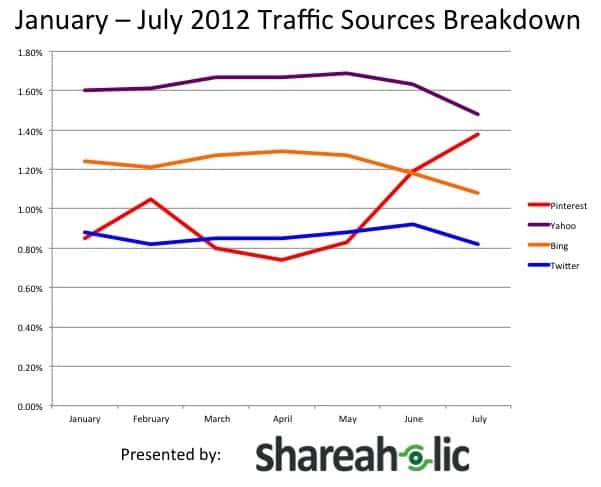 Seeing the growth of Pinterest tells us once again that it is no longer just a platform to watch—you need to learn how to truly engage on the platform to market your blog, product or company. If you're looking to find out how well your Pinterest strategy is working for your blog, definitely check out Shareaholic Analytics.
Want to keep track your own traffic trends? Check out 
Shareaholic Analytics
 to find out your traffic and social data.
For more reports like this (including updates to outdated data), see our recently published studies. If you have any questions here, feel free to email us: press@shareaholic.com