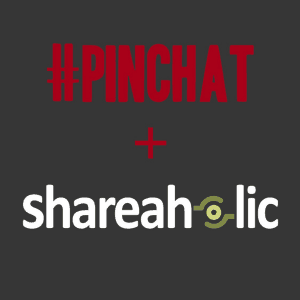 On Wednesday night, Shareaholic was lucky to be a guest on one of my favorite Twitter chats ever: #PinChat.
Founded by Kelly Lieberman, a self described "social media sponge", #PinChat is a great way to connect with other Pinterest enthusiasts and talk about the latest trends on the platform. As Pinterest is now the fourth largest traffic source in the world, it's incredibly important to understand how to strategically use Pinterest for content marketing.
If you couldn't make the Twitter chat, we have some Pinterest best practices from our own blog posts. If you're looking to learn more about creating content for Pinterest, here are some great resources:
Pinterest Data
Still not convinced of the importance of Pinterest? See how much it's grown in the past year through these data reports:
Pinterest Sharing Tools
There are also a ton of tools available for you and your readers to pin content:
Pinterest Content Marketing Tips
If you're looking to create content that will be successful on Pinterest, definitely check out these posts:
What are some tips you've learned about Pinterest? Share your thoughts with us below!