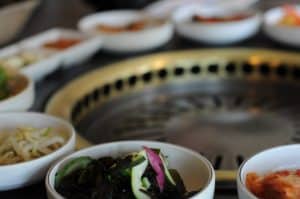 What we like to eat can be revealing. While airport customs officials and TSA screeners raise an eyebrow at the truffle oil or three kilo pain Poilâne in my luggage, at least one member of our team would sooner eat a sock than let a spear of asparagus graze his tongue. Needless to say, our team lunches on Friday become periods of great enmity and amity.
This week the team went to Koreana, an ostensibly Korean restaurant just a few blocks from our office. As seems to be a trend at Cambridge restaurants, the menu is more pan-Asian — with an emphasis on the Korean — than a faithful recreation of a Seoul dining room: kimchi rubs shoulders with ebi nigiri. This might ruffle the feathers of a purist, but for a group with diverse preferences, unorthodoxy has its pluses.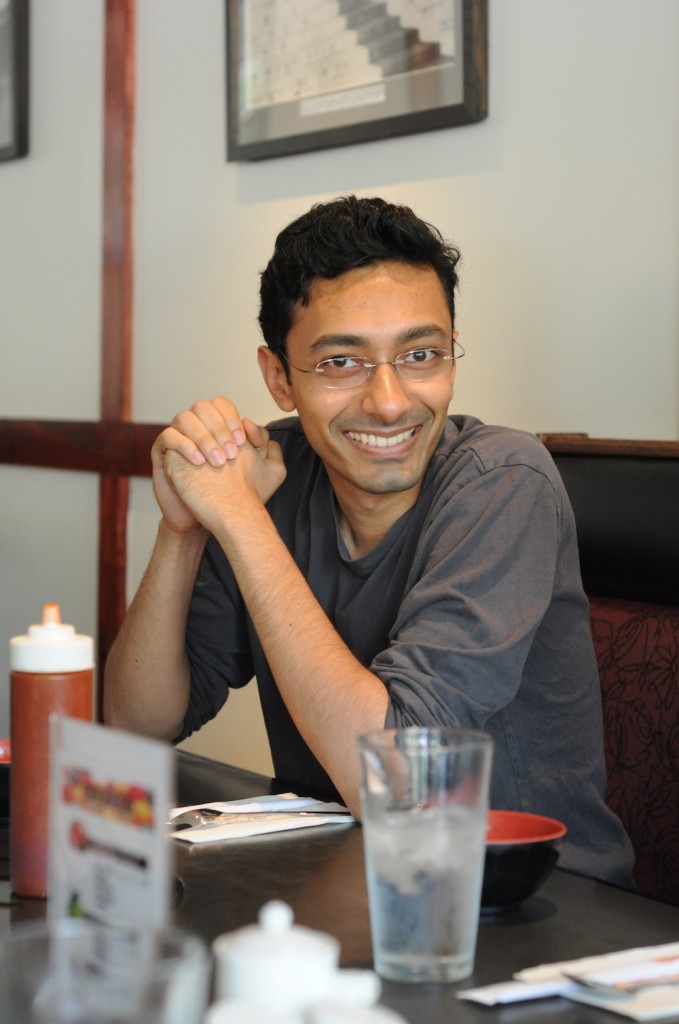 Aside from a near-eternal wait for the hostess to hang up her phone and escort us to one of the many unoccupied tables when our party of seven arrived, service was prompt, friendly and courteous. The head waitress did an admirable job explaining the particulars of the food to members of our team unfamiliar with Korean cooking.
My end of the table played to Koreana's strengths. The bulgogi — rib eye steak, thinly sliced and marinated — and scallops, cooked at table on a grill, were satisfying. The number of side dishes verged on overwhelming, and the salad of scallions and cabbage paired especially nicely with the beef.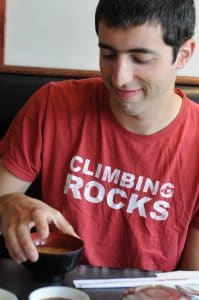 Our head marketer, the estimable Janet Aronica, sampled the Japanese portion of the menu. Her assortment of vegetable maki were, by her account, delicious. The choosy eating contingent, our Hadoop wizard, Zach Broderick, gave the fried rice a try. Hardly a Korean specialty, it did pass the altogether more difficult test of pleasing a palate with an affinity for the bland.
Shareaholic's resident foodie, Joseph Kibe, spends his days wrestling with nonlinear optimization problems. He has yet to find a bakery in Boston that produces outstanding French bread. Check out his weekly reviews of our team lunches and follow him on Twitter.