Take your content marketing to new heights. See what Shareaholic can do.
---
Considered the new saving grace in an industry failing to capture enough ad dollars even as more and more readers flock to consume content, native advertising is not without its problems.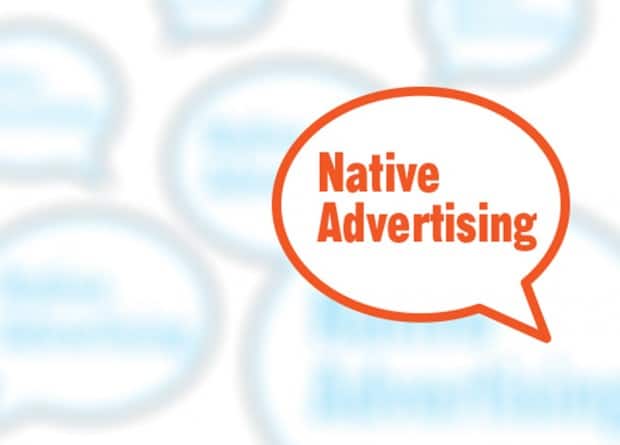 The negative sentiment towards the new trend reads:
"Native advertising is a more insidious encroachment into consumer media content than any prior form of advertising." — Ben Kunz for Digiday

"Native advertising poisons the well of trust that publishers have worked so hard to build, and that advertisers benefit from." — Tom Foremski for ZDnet

"At best, native advertising is a trick that puts ads in the place where trusted editorial content lives. At this point, it might even be more valuable as source of pontification at conferences than it is as an ad format." — Erin Griffith for PandoDaily
Readers and publishers are vehement about the perils of "going native," but that's because many advertisers and publishers are doing it very, very wrong. Therefore, the skeptics are louder than ever.
Among those the failed experiments with native advertising are:
The Atlantic's understandably controversial piece supporting the Church of Scientology. Enough said.
Adweek BrandShare's collaboration with NewsCred. Content experts and marketers Eric Wittlake and Chris Boyles had some choice words to say about it.
A not awesome "Sponsored" article on @adweek about creating awesome content. http://t.co/GvoedbfNMY #IFearTheFuture

— Eric Wittlake (@wittlake) March 26, 2014
@dannywong1190 @wittlake Yuck. Any article that abruptly ends with a link 'for more' is bad. Especially when it had nothing to offer.

— Chris Boyles (@chrsboyls) April 2, 2014
Select advertisers and publishers are giving native advertising a bad rep. But neither party can entirely be blamed for this.
Their needs are in constant conflict. Advertisers want a front page feature in the New York Times (with a full spread on pages 2 and 3). Publishers want to maintain their credibility and integrity. What ultimately happens is both parties push back on each other until one side caves and lets the other have its way. In the case of Adweek and NewsCred, NewsCred was the clear winner, but only short-term. Long-term, neither party is coming out on top with this specific campaign.
Fortunately, it's not a major setback though, rather, a failed experiment. The two decided to break modern conventions about direct promotion in native advertising and develop a direct response campaign which drives readers to submit their name, work email, website URL, and company name in exchange for a free e-book crafted by NewsCred. 
My tone reveals I'm skeptical about the efficacy of the campaign. At the same time, I trust everyone's still "figuring it out" and can't fully be at fault for "trying something different."
Of course, sponsored content is nothing new. Years ago, the Microsoft BizSpark program sponsored the ReadWriteStart channel (on ReadWriteWeb) and the Spark of Genius Series (on Mashable). Even before that, businesses were paying journalists and bloggers for paid reviews of product.
But all of that was relatively small scale compared to what's coming. eMarketer estimates native ad spend will grow to $4.57 billion by 2017. What's more is that the internet has revolutionized digital publishing, increasing both the supply and demand for news by orders by magnitude.
Forbes is one of the few digital publishers to have scaled its Brand Newsroom. Publishing through the BrandVoice platform, businesses either pay-per-post or pay a monthly license fee to have free reign to push content they know their audience will be enthusiastic about.
The real question on everyone's mind is: Does it work? 
A surprising study by Eric Wittlake shows BrandVoice by Forbes doesn't actually drive pageviews. Buzzfeed, on the other hand, has plenty of success stories.
It is clear the jury is still out.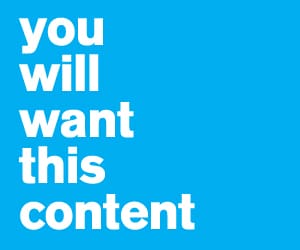 Though the future of publishing is uncertain, the variety of success story makes me hopeful and bullish on native advertising.
Inviting native ads to be a permanent part of the overall publishing equation will absolutely help the antiquated industry grow and thrive. When done well, marketers and publishers win big time.
Marketers get in front of audiences they want to reach with stories those readers actually care about. Publishers drive more revenue without compromising their brand or integrity. Readers discover outstanding media created just for them.
Over the next few years, publishers will have to tread carefully when utilizing native advertising so they may keep their hard-earned readers. What is encouraging is many big brands with large budgets have partnered with prominent publishers to make it work. Naturally, all involved parties — advertisers, publishers, readers — will need to work harder to adopt and better optimize the native advertising experience.
Ultimately, the future success of native advertising hinges on four things:
The quality of publisher content.
Positive reader reaction and active participation.
Meaningful advertiser ROI.
Flexible platforms that scale.
What do you think will happen to publishing, native advertising and media consumption? …and in case you wanted to see a few excellent examples of native advertising done right, here are two loveable lists.
---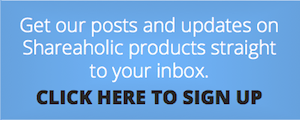 p.s. we are hiring! Help Shareaholic grow.