Running a blog for your brand? Get the most shares and traffic for your content with  Share the easy way – get Shareaholic for your blog.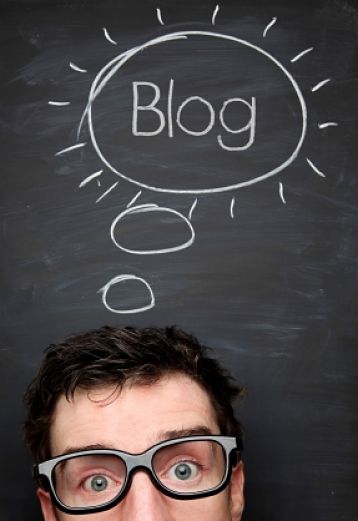 Routines hold important places in our lives. They serve as a sort of autopilot assistant or cruise control mode we rely on for managing recurring tasks and static processes. Over time, routines can help us become more productive as we maximize our "think" time by compressing our "rinse and repeat" time.
But let's face it. Routines can get old. Repetition can become boring, especially when you've mastered the more subtle skills or character-building requirements buried deep within the routine process. "Same old, same old" can bring about a certain amount of risk when you're faced with assignments that require creativity, like producing great new blog content. The risk may be compounded when concepts like frequency and recency play a role, as they do with Internet marketing. Think stale blog, flagging readership, and outdated eBooks.
So how can you overcome the tug of inertia or the siren's song of Facebook and Twitter when you're charged to develop sizzling content on a never-ending schedule?
Here are a few ideas that could clear the log jam from your brain so that creative (and productive) waters can flow again:
A License to Play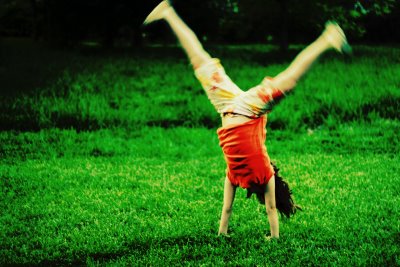 My favorite way to endure weekly status meetings calls for bean bags, canisters of Play-Doh, boxes of Legos, bright colored pencils, artists pads, Twizzlers and Starburst. If that sounds a little Romper Room to you, maybe it's because tapping into the kind of free-association play children excel at (and we hardened, time-bound adults forget) can actually be really productive. Sure, someone in the group has to be the ringmaster to keep the animals in the tent and generally on task. But assuming there's a semblance of an agenda and structure in place, meetings can be quite illuminating when people are given simple tools to help them relax and deconstruct a problem with lowered inhibitions.  The group needn't be exclusive to copywriters, social media coordinators or marketing managers in order to stimulate a conversation that births a content idea.
Variations:  Start the meeting with a round of Mad Libs, Name That Song (you can hum a few bars of a '70s tune, can't you?), or even Eye Spy using the board game or children's book series. Another route is to supply magazines, scissors, construction paper and paste so everyone can make a themed collage (incentivize the gang with paid lunch or a couple of hours of paid community service hours). Lastly, you could go all Apollo 13 – in other words, get people in the group talking about how to solve a particular business problem without some of your standard tools or resources.
The point:  people will laugh, joke, and create any number of un-artful, inelegant stuff. But the process will get them talking, stimulate thinking, and expose new problems and ideas…all potentially content-worthy.
Sweat: The Fog Lifter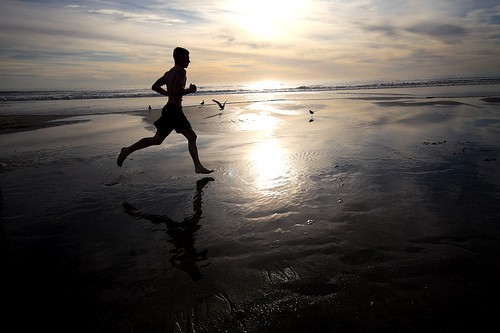 Whether you opt for the constancy of the open road or treadmill (Forrest showed us running can get you to a new mental place), or something like martial arts or kickboxing that demands synapses fire at a more frenetic pace, regular exercise can keep your mind sharp and your body loose. Both benefits come in handy when you're typing like a mad person for blocks of hours working on a deadline.
Variations:  Try walking around the block over lunch, whether solo or with co-workers. The scenery and environment could spark an idea you wouldn't have had otherwise. Push things farther by trying a sport or exercise you've never done before, and really commit to mastering any techniques. For instance, a friend of mine who's a good sprinter joined a co-ed adult soccer team. She's never played soccer in her life. But her natural sprinting skill and competitive spirit lent something to her game. She's made new friends, learned a new sport, and connecting the dots between soccer and other aspects of her life.
The point: Increased stamina from physical exercise can boost your productivity as well as improve your health. A mid-day break can release endorphins to make you feel happier and more energetic. Meeting new people – even if you don't become BFF's – puts you in contact with new perspectives, experiences, and backgrounds to fill your creativity well.
Embrace Your Newbie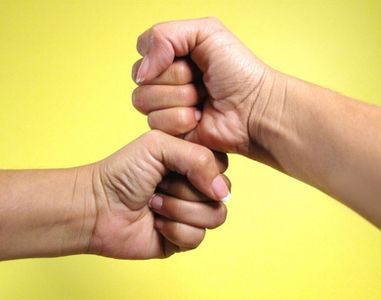 Sometimes we're reluctant to try new things – whether an ethnic food dish or a subtitled movie – because of an innate fear created by the unknown. Or maybe because we're cheap and figure the money on something foreign to us would be better spent on a known entity. Either way, abstaining from new experiences tends to shrink our worlds, and that leads to stagnation and myopia.
Consider developing a proposal (or if you're the manager, approving one) that would allow content development team members to participate in monthly or quarterly excursions as a group. In the past, I've wrangled web designers to a yoga studio and content strategists to an art museum and the whole lot to a tour of a printing and finishing company. Those excursions (and others) were very tangential to their core roles – and therefore may fall under scrutiny by the brass – but go a long way toward fostering team cooperation, making folks feel appreciated and free to explore new interests. All of these have a soft line drawn to productivity and efficiency.
Variations:  Explore your horizons when you enroll in a continuing education class (something academic), take an online training course (skill-sharpening), sign up for a group cooking class, enroll in pottery or painting with oils lessons, master Italian through Rosetta Stone, or learn archery.
The Point: Sometimes what you know can hold you back, especially when what you know sets your limits for how you problem-solve or perceive issues, people, and business.
Go Get All Cerebral on Me
Growing up, you probably thought your old man was a n00b most of the time (unless you were one of the kids who didn't, in which case, those of us who suffered through embarrassing dad moments than we care to count despise you). But we're adults now, and can appreciate some of dad's wisdom, if not his methods.
You've learned enough, well, never. So look around at the seasoned, accomplished, veteran professionals around you have to say. Do you write content for a tech startup? Find a computer science or business professor willing to trade espresso for ear-bending time. Find your local SCORE chapter, then set up some mentoring sessions with a counselor. Most colleges with business schools sponsor an entrepreneurial program – is that a chance to make connections and grow? Have you scoured Amazon, SlideShare, Scribed, DocStoc, and YouTube for advice, inspiration, and insights from others knee-deep in a category or industry like yours? What can former business owners Grandpa or Uncle Stu teach you about keeping customers happy?
The point: Just because you're working for today's shiny object doesn't mean there isn't something to learn from someone who walked the cutting edge a few decades ago. Or even someone today doing innovative work outside of your vertical.
Idea Free-for-All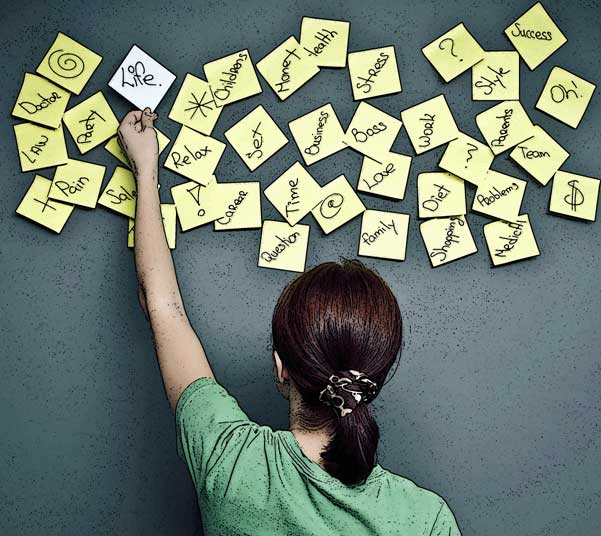 What makes you angry? Sad? Happy? What was that Facebook status update – the one that made you roll your eyes or come this close to firing off a combustible response – what was that about? The people whose blogs you read – on whose blogs are they commenting? Thumb through the print editions of industry and trade magazines (I know, I know – so old skool) – often there are features and story highlights in the print editions that don't make it to the forefront of the online version.
How do some of your favorite online marketing and social media practitioners make producing (good) content look easy? Chris Brogan recently looked to prolific writer Mitch Joel for insight, and a meme was born. Jason Falls, Chris Penn, Gini Dietrich, and Mark Schaefer share their writing methods – how else – in blog posts you won't want to miss.
What about you? Have you perfected any techniques or habits that have helped you become a highly productive writer? Plan, write, and edit like a rock star? Are there any tools you wouldn't give up? Let us know in the comments!
________________________________________
Heather Rast is Principal of Insights & Ingenuity, a brand-building Internet marketing firm. She helps clients earn brand preference through thoughtful positioning, useful content, and supportive online communities. Heather writes frequently for Social Media Explorer, MarketingProfs, and Content Marketing Institute. She's @heatherrast on Twitter.