Love sharing on Twitter? Make it more fun and easier than ever with Shareaholic's Chrome extension for Twitter.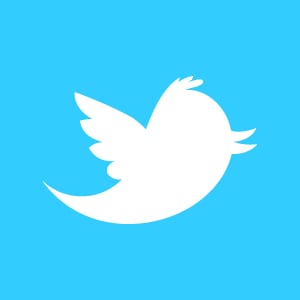 Beyond brainstorming, writing, editing your posts, you probably spend a large amount of time actually promoting your posts. While Twitter may not be your primary platform of promotion, you should definitely be on Twitter to meet other bloggers and learn new blogging tips. One way to do both at once is through Twitter chats. Usually a organized conversation once a week followed by general chatting throughout the week, Twitter chats are an awesome resource for bloggers. Here are the top Twitter chats for bloggers:
1. #blogchat
As the largest chat for bloggers, #blogchat is the place to be on a Sunday at 9 PM EST. There is a topic each week for everyone to discuss, but beyond that, the chat is a free for all. Ask questions, contribute responses, but most importantly, learn and connect with your fellow bloggers.
2. #measure
While not technically a Twitter chat, this hashtag is a tremendous resource if you are into analytics for your blog. Use this hashtag primarily to learn from the analytics greats on how to measure the success of your content.
3. #socialchat
If you're interest in how social media can help, definitely check out this chat. Featuring a guest every Monday at 9 PM EST, this chat talks about everything social. Who knows what will happen—maybe you'll learn about a new platform on which to reach your readers?
4. #pinchat
Many of us have been bitten by the Pinterest bug and now use it promote our blogs. Whether you're still trying to figure out the basics of the new social network or you're a true pinning pro, this chat is a great place to congregate with other Pinterest lovers and talk about strategies and tactics for using the platform.
5. #blogtrends
If you're a fashion, beauty or lifestyle blogger, there is a specific Twitter chat for you! Every Monday at 9 PM EST, #Blogtrends focuses on a certain topic and chats about five different issues in the fashion, lifestyle and beauty industries. On their website, they also have tremendous ways to connect with other bloggers.
6. #fitblog
If you're a fitness blogger, you should definitely join this chat for fitness bloggers and enthusiasts every Tuesday at 9 PM EST. Join in every week or check out the hashtag every day to expand your blogging network and get ideas for new blog posts.
7. #journchat
If you're a blogger who likes to interact with other media and PR contacts, this chat from 8-9 PM EST on Monday is a great resource. Learn about how traditional journalists create content and tell PR pros how you prefer to be approached.
8. #myblogguest
This Twitter chat is an amazing resource for those of us who work with guest bloggers on a regular basis. Learn how to guest blog for others and manage a guest blogging program of your own on every Thursday at 3 PM GMT.
9. #vlogchat
This chat is basically #blogchat for video bloggers. Creating content through video can be a true challenge, so use this chat to connect with others who share your talent.
10. #WrMatters
The success of your blog relies on your ability to write. This can be harder than you think! Brush up on your writing habits every other Thursday from 4-5 PM EST.
This is hardly all inclusive, of course. Depending on the topic you blog about, there may be a Twitter chat entirely dedicated to the topic you're passionate about – whether that's fitness, wine or marketing! This very-handy Twitter chat list will surely guide you to a Twitter chat that suits your interests.
Do you participate in any Twitter chat? Anything that we missed? Let us know in the comments!