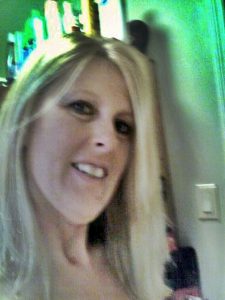 We are thrilled to announce our winner of our Shareaholic Deals Facebook page giveaway! Congrats to Michelle Dalgo, who received a $100 AMEX card to enjoy while she saves with Shareaholic Deals.
Michelle is an avid Facebook user and loves reading sewing, crafting and couponing blogs. When it comes to her favorite blogs, she says anything with free sewing patterns and tutorials are the best. She uses Shareaholic to share her favorite blogs, especially anything with contests and freebies for her followers and friends to enjoy.
Thanks for entering the contest, Michelle!
Wanna be the first to learn more about new features like Shareaholic Deals and enter fun giveaways like Michelle? Like Shareaholic on Facebook.
___________________________________________________________
Like online shopping? Like saving? See what all this Shareaholic Deals buzz is about. Now you can see savings for the products you love with Shareaholic Deals by installing Shareaholic for Chrome.