Shareaholic In-Page Apps, which include In-Page Share Buttons, Follow Buttons and Related Posts Apps now support advanced Targeting Rules which can be configured easily right from your Shareaholic dashboard: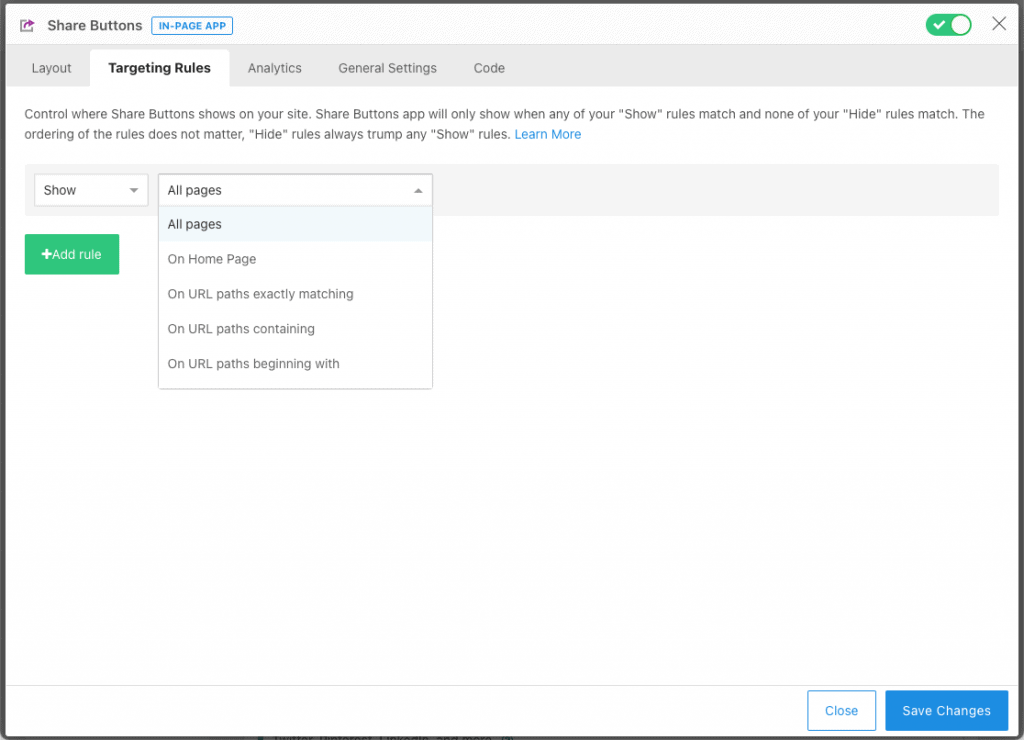 Targeting Rule options made available today:
All Pages
On Home Page
On URL paths exactly matching…
On URL paths containing…
On URL paths beginning with…
On Mobile
On Desktop
Using Targeting Rules, you can now Show or Hide these In-Page Apps exactly where you want to. For example, you can now have 2 different sets of buttons with their own look and feel – one for mobile visitors and another for desktop.
Do let us know which other Targeting Rules you would find helpful!