We just released our 7th (!!) Related Content App theme (named "Round"). Here's what it looks like: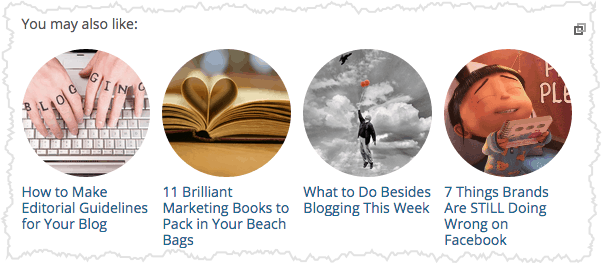 If you haven't yet played around with themes or customized your Shareaholic Related Content App, what are you waiting for!? It's really easy to match your Related Content App to seamlessly match your site's theme, design and personality.
Should you have any questions regarding this, or any of our features and products don't hesitate to reach out to us.