BlogHer is the mecca all bloggers look forward to every year. If you're a first-time attendee, it can be daunting to figure out how to get the most value from this huge conference. Fortunately, some of our Shareaholic publishers are longtime attendees of BlogHer and they wanted to share some of their wisdom with you. If you have more questions, connect with them on their blogs and through Twitter! Here are some tips for the first-time BlogHer attendee to help you have a fabulous experience:
Jodi Grundig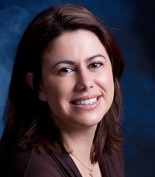 "My advice is not to stress about private parties and events.  There are so many things going on and it's absolutely impossible to do everything. Just focus on making connections and learning and you'll have a great time."
Check out Jodi's blog and follow her on Twitter.
Anne Hogan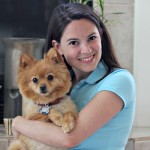 "Be open to meeting new people, don't just stick with your clique! You never know if that person standing next to you in the elevator could be your next big client, your next employer, or your next great friend."
Check out Anne's blog and follow her on Twitter.
Dusty Bastian
"I find that, in my first year at BlogHer, much of the hype revolves around the parties; who was invited, who's waitlisted and how do you get invited. My suggestion is to follow the official BlogHer sponsors as they're announce, giving them a quick 'hello' on Twitter, follow the hashtag on Twitter and the groups on Facebook. These will be your best resources for finding many of these opportunities. Make sure that your email and other contact information is easy to find; you won't get an invite if they're not able to find you. Whether you get one or 20 party invites, remember not to overextend yourself, make time to spend time in the Expo hall and never make your no-invite frustration public; you never know who's watching."
Check out Dusty's blog and follow her on Twitter.
Christy Matte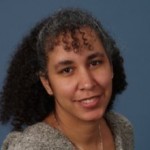 "My biggest tip for BlogHer is to get the cell phone numbers for one or two friends and coordinate evening event attendance and possibly meals. Be open to meeting new people everywhere you go, but always have good friends close by in case you feel lonely or overwhelmed."
Check out Christy's blog and follow her on Twitter.
Molly Gold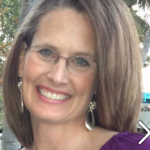 "I think it goes back to knowing why are you attending. Is it to raise your game and learn new skills? Then attending as many sessions as you can that offer information that will take you to the next level has to be your focus. Is it to extend your brand and uncover new opportunities? Then place yourself in situations where it's all about networking, not only with brands but with colleagues who are decision makers. You never know when a fellow influencer might recommend you to their partners. And if you are in the rare place where it's all about your friends, make the most of the city and don't look back! Once you know what your goals are, it's easy to get the most out of BlogHer and all it has to offer."
Check out Molly's blog and follow her on Twitter.
Have any more tips for BlogHer '12? Leave a comment below.
Want to become a featured Shareaholic publisher?
Install Shareaholic on your website