We absolutely love it when we hear from Shareaholic users on how they're leveraging Shareaholic every day to do what they do faster, easier, and better! Our motivation is always to do whatever we can do make your lives a whole lot easier.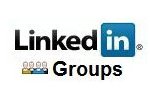 Today Dean Holmes has a fascinating blog post describing how he reaches almost a million people across social & business networks in just minutes with Shareaholic. The way Dean leverages LinkedIn Groups is particularly interesting and a must read:
Next, you want to send it to some connections on Linkedin to let them know how proud you are of the piece you just finished, again using Shareaholic, its really easy. Here you have a few choices to make on the LinkedIn portion – for me I have 10,000 connections in 1st degree, so it would be impossible for me to sit there and type in 50 at time names for me to send it to, but if you have a smaller network this should be a snap.

So I choose to push to my Groups, of which I have 49 (Invited to over 1,200 at one point), and I carefully choose which Groups would find this relevant and useful. By selecting the Group, and putting in a short comment, each group member will see this as a notification on their Home Page, then when they visit the Group under the "News" section again. Take note that many do not use this feature, which gives you a leg up (at least until the others read this). Numbers here for me across my Groups are well over 800,000 members in toal across 49 Groups. See if you sent it to every relevant Group you have that's at least 800,000 people seeing your message.