In two days, bloggers all around the world will gather for National Blog Posting Month to post once a day for the month of November. You may think those who participate are blogging superheros: blogging every day must take some serious commitment, persistence and passion…right?
In reality, it's much easier than you think to blog every day. While you still do need to be persistent, passionate and committed to blog every day, you can take a huge step in the right direction by following these six steps:
1. Use Your Content Analytics

We've often talked about the importance of looking at your blogging metrics before you start anything drastic with your blog. Before jumping into blogging every day, take a look at your content analytics and find out the answer to these questions:
Which type of content has performed well in the past? If you're taking the time to blog every day, you should make sure you have great posts. Use your past successes to direct your future content.
Which type of content was easiest for you to post? Let's be real here—you're not always going to have all the time in the world to blog. Look through your content analytics to see which posts still did well despite the time crunch you were under.
Ultimately, you want to get the most bang for your buck when you're posting everyday. Use your content analytics to find past content that was both engaging and time effective and try to replicate it when blogging every day.
2. Set Goals for Yourself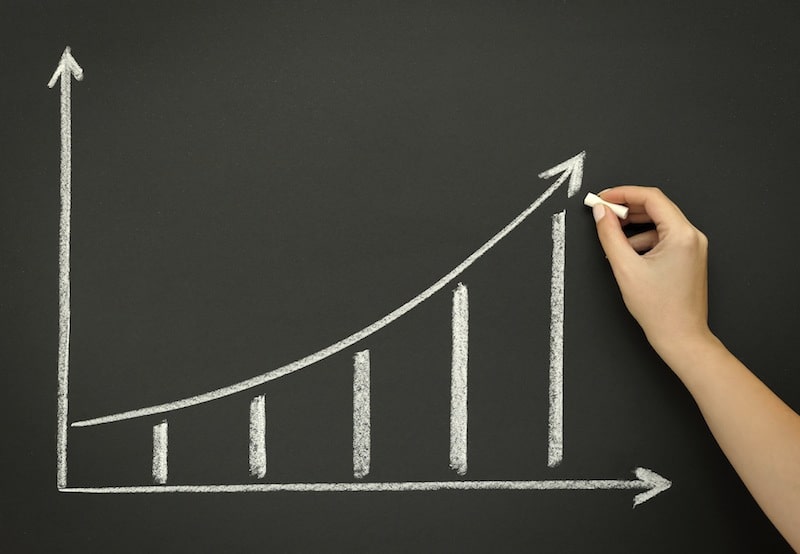 After you've seen where your blog has been, you need to determine where you want it to go forward by setting goals for yourself. Whether it's just to blog every day, get a certain number of pageviews or eBook downloads, you need to have something to measure yourself against when the end of the month rolls around to determine the effectiveness of your content.
Try putting these goals somewhere you can see every day—whether they are on a sticky note on your monitor, a scrap of paper taped to the wall or a random Evernote note, visible goals help keep you motivated and let you better understand your progress throughout the month.
3. Plan Out Your Posts with an Editorial Calendar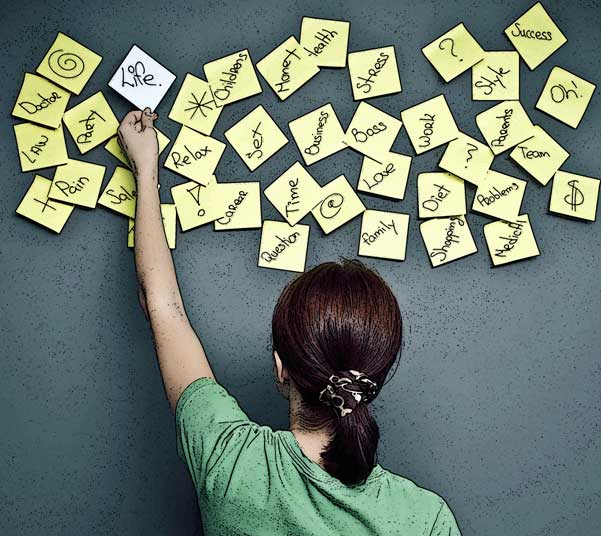 After determining what type of content you want to post and which goals you want to accomplish, you need to plan out your month. This isn't just for type-A personalities—we use an editorial calendar at Shareaholic all the time to stay motivated, inspired and dedicated to posting almost every day.
If you want to blog every day, try sitting down for 30 minutes and filling in your editorial calendar with your post topics. Brainstorming before you actually need to post can cut out the time suck of trying to think of a blog post topic on the day you need to post. Once you plan everything out, it's a breeze to then just write whichever post you have planned for the day…and if something crops up that you just have to write about, you can simply shift your original post idea to another day. If you need help getting started with an editorial calendar, here's a free editorial calendar download.
4. Keep Up to Date with Your Reading
While you may think that blogging is solely about writing content, you actually will become a better blogger by also watching what other people do on their blogs. Make it a habit to consume other people's content—blog posts, movies, news stories, tweets, and comments—as you'll get ideas for your own content and start networking with other bloggers in your niche. If you feel more passionate about what you're creating and connected with others who like to create similar things, you'll be much more likely to stick to your blogging schedule.
5. Set Your Own Blog Process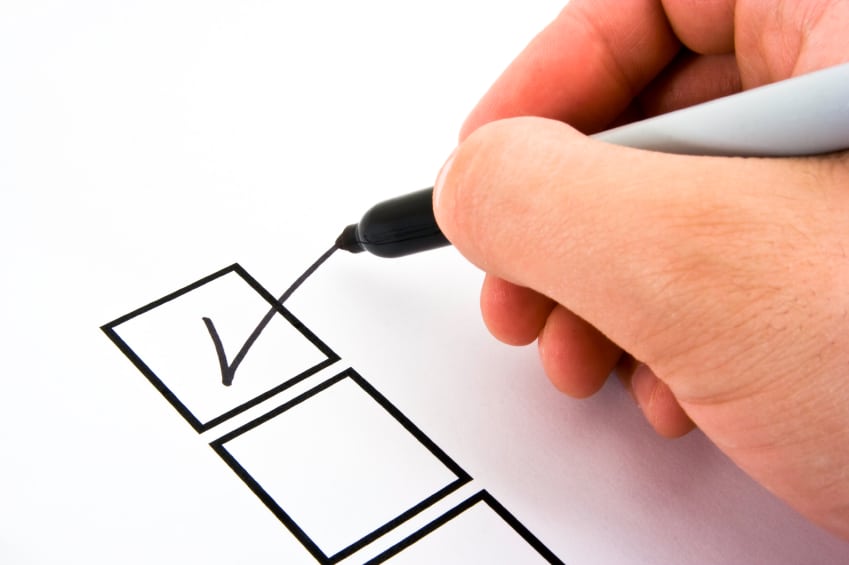 Each blogger is different—there will be certain times of days, outfits, foods and processes that help you blog better. For me, I know that I'm the best writer at 5 a.m. in my pajamas with a steaming cup of coffee next to me. You may be the opposite—maybe you blog best in the early afternoon in your finest suit with a tall glass of water. Ultimately, it doesn't matter when or how you blog, only that you blog in the first place. Find out what makes you work best and do that over and over again.
Also figure out what type of writing process you have. Do you need to outline your posts? Does it help you to grab pictures first, then write? For me, I need break my blogging process into three parts: outlining, writing and editing. Usually this means I outline a post at night, sleep on it, then write it in the morning. After breakfast, I edit the post. I know I need to break up the process in order to have the best posts possible. Find what process makes it easiest for you to write and then always try to follow it when blogging.
6. Promote Your Posts Via Social Media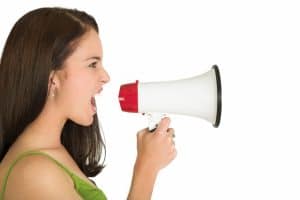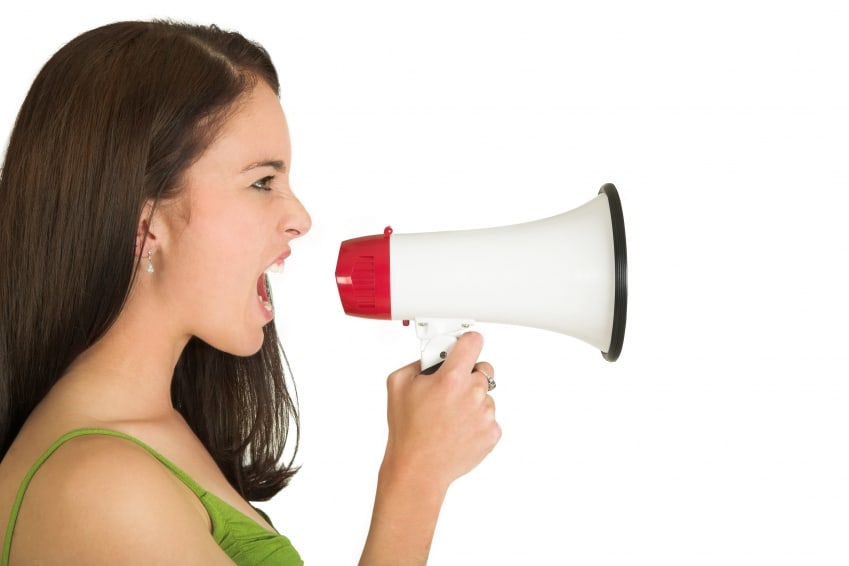 After you've spent so much time planning and blogging, you should make sure your content is seen by promoting it through social media. Be sure to avoid the social media "spray and pray" approach—be active on the social networks that your audience hangs out on rather than hopping on every new social network that comes along. For example, if you're a food or DIY blogger, Pinterest is a better fit than LinkedIn for your content. Once you've chosen where you need to hang out online, be sure choose the right social sharing buttons so your readers can easily share your content directly from your blog.
If you're participating in National Blog Posting Month, there are a ton of resources available for you to promote your content. If you're participating in the official festivities with BlogHer, make sure to add your blog to their blogroll. If you're joining up with Shareaholic, be sure to tweet your posts to #SHRnbpm to connect with other Shareaholic bloggers.
See, that isn't so hard! If you're ready to take on the challenge of blogging every day, join us for for National Blog Posting Month. We'd love to have you!