Drive traffic that matters. Test drive our content amplification solutions.
---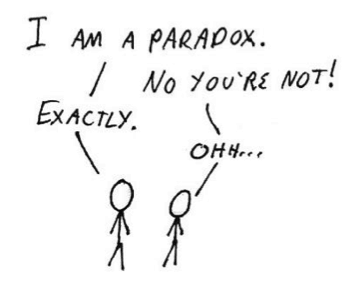 Blogging professionally for clients in a range of industries, I'm often asked:
"What's better? A higher frequency of short posts or fewer long-form, in-depth articles?"
Answering that question was a priority of mine, especially when I took word counts, the time it takes to research a long-form post, and other factors into consideration. Besides, isn't it better to have longer, more substantial pieces on a blog than Twitter-length blurbs?
Being a realistic blogger who ignores the facts, reports, and case studies published by authorities on the subject, I thought I'd take a common sense approach to the quality vs. quantity problem.
Quantifying Posts
Let's clear the air before moving forward. When I say "a quality post," I'm referring to one that is well-researched, includes insightful, original information, and thoroughly explores a subject. These posts have a better chance at becoming evergreen references, or articles that persist through trends and time.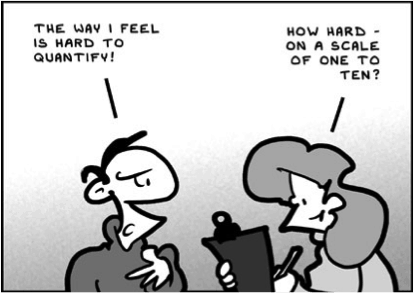 Bloggers that go for quantity are more likely to throw up articles regardless of length. Their function is obvious: To attract as many readers as possible. The "quantity" posts are those that cover smaller topics and focus on delivering snippets of information.
Here are a few commonalities between quantity-centric posts:
They're usually formed around top 10s, cheat sheets, and checklists.
The posts lack lingering introductions and dive right into the content.
These are more directed at instruction rather than entertainment.
They are much easier to write (not to mention quicker).
This isn't to say that longer, quality-packed posts aren't formed around how-to guides and lists. The difference is in the style of the post, or how quantity-driven pieces are more outlined and brainstormed ideas, whereas quality, long-form posts are complete thoughts.
Form Fits Function
Most bloggers, at least those that write for businesses, have certain parameters in which to write. For instance, 500 words, two links, a picture, a headline, and brief paragraphs lean more toward the quantity-driven post.
These restrictions (or guidelines) are a double-edged sword. On one hand, it forces bloggers to expand small ideas into bigger pieces. Alternatively, big ideas need to be smashed into blurbs.
Professional bloggers with the freedom (and a client's trust) need to focus on fitting form to function. Can you really jam a big idea on "Everything you need to know about bank loans" into a 300-word article? No. Then again, a brief post is all you need to announce your company's upcoming charity event.
You need to match length — and, more importantly, enthusiasm — to the content. But it's not all about the word count and background info in a post.
It might take me 10 minutes to write a 200-word commentary on a news article that affects a certain industry. At the same time, it'd take all afternoon to do 1,500 awesome words on how industry trends have evolved since the start of 2014. Unfortunately, nine times out of 10 the news-related blurb will get more page views.
Thus the quality vs. quantity war.
The Benefits of Quality
Long-form, in-depth, well-researched posts are proud staples of a blog. Often, these are the big-hitters that show up on search engines and are sourced by other bloggers writing about similar topics.
Forward-thinking Web admins will even use them as permanent guides/resources on pages. Do you have a blog that discusses the ins and outs of your entire business, thus answering any questions a potential customer may have? Throw a link on the homepage.
By only writing quality (as in time-consuming) posts, business bloggers risk what I call "unenthusiasm." It takes brain power, time, and effort to make these posts work. They also feature a single, drawn-out topic. This is the major setback because, from a search optimization perspective, there are fewer chances of a person coming across the piece.
The Quantity Argument
On the other hand, frequent, smaller posts take a shotgun approach to the problem. These put blogs on the map and increase the chances of a person stumbling onto a website, especially when businesses utilize social channels to promote them.
Imagine having a big topic like "How to start a business." Why write one all-inclusive piece that is only seen once on social media and blog rolls when you can write 10 topic-specific posts under the business-starting umbrella? "Writing an executive summary," "setting employee wages," and other topics are much more specific and have a better chance at being searched out.
In addition, smaller pieces are much easier to write and become less of a burden for the already busy marketer. Writing a small post, formatting it, editing it, and posting it takes less than an hour — done five times a week, this process can turn a skimpy business blog into a robust question-answering machine.
Unfortunately, the quantity-oriented blogs are often obvious, insufficient and rushed. The average reader may come across "3 steps to install a refrigerator" and feel cheated when they find three paragraphs of desperate blog space begging for attention.
Settling the Dispute
I've been blogging professionally for over a year and personally for almost as long. During this time, I've done the research and determined one thing: It's the quality of the content (no matter the length) that matters.
A well-written, complete 200-word post is just as informative and entertaining as a 2,000-word rant. The trick is putting the time and energy into everything you publish regardless of the subject matter and purpose. Why? Because that one rushed, error-heavy and nonfactual post ruins the bunch.
The omnipresent deadline is the one factor that kills post quality. That aside, my advice is to frequently publish smaller pieces followed by the occasional big-hitter, all-encapsulating post.
---
About the author: Brennan Girdler is the Content Writer and Editor for Chic Marketing by Grammar Chic, Inc. Follow him on Twitter @ChicMarketingGC and find his thoughts on digital marketing here.
Btw, interested in sharing your expertise on the Shareaholic blog? Review our guest blogger guidelines and ping us with ideas for posts you'd love to author.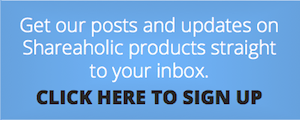 p.s. Shareaholic is hiring engineers to build the ultimate content enhancement suite.