Share your favorite recipes the easy way: install Shareaholic for your browser today!
Any foodies out there? Well, you're in luck. We're always excited to share the expertise of the Shareaholic publishers, and many of them happen to be pretty amazing in the kitchen.  If you're hosting a Memorial Day BBQ or need to bring something to one, here's a list of 20 awesome Shareaholic blogs to find great recipes.
What are you making this Memorial Day? Let us know which recipes you're going to try and which of these blogs you love in the comments below!
1. Peanut Butter Fingers

Who doesn't love peanut butter? Apart from those who have peanut allergies, I can't think of too many people. While this blog doesn't focus solely on peanut butter goodies, if you need some fun and quick ideas for dinner and a last-minute recipe for dessert, and maybe a laugh or two, check this site out.
Discover delicious recipes from Peanut Butter Fingers here.
2. Erin Cooks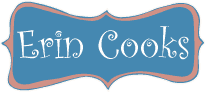 Erin is now the author of her very own cookbook, PopTails – due out in July! She's got all sorts of recipes, from breads to cupcakes to pizza.
Discover delicious recipes from Erin Cooks here.
3. Picky Palate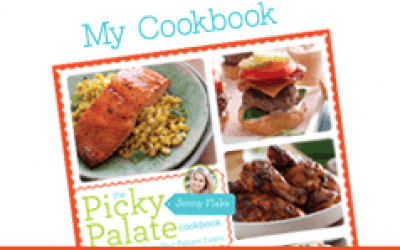 This site can inspire some great Memorial Day ideas for kids (and adults) who tend to be a little picky in their eating habits. In fact, Picky Palate is like you very own cookbook for picky eaters and contains just about every assortment of foods. Try the "Easy" Cheesy Bacon Biscuit Pull Aparts for the upcoming holiday.
Discover delicious recipes from Picky Palate here.
4. Simply Delicious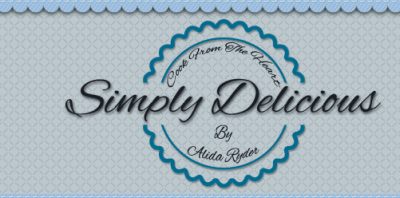 This award-winning blog from South Africa makes the mouth water, literally. The food not only looks delicious but it is clear as one goes through the site, that everything is made with a little TLC so I would recommend this site for the patient cook or baker who wants to take their time in the kitchen.
Discover delicious recipes from Simply Delicious here.
5. Love From The Oven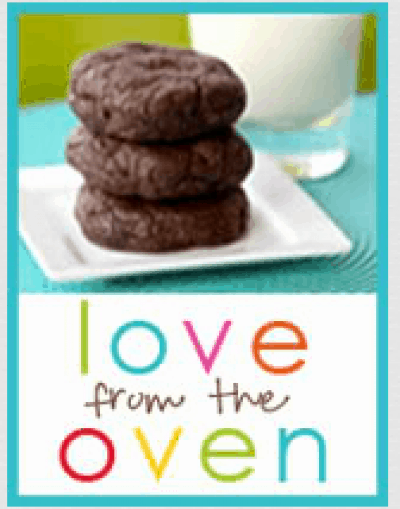 Christi, the founder of Love From The Oven loves to bake and hates to cook so expect a lot of sweet treats that are catered for holidays like Memorial day. Many of her recipes are from generations before her so you can feel quite special that she is willing to share them. Although her Chocolate Chip Cookie Pie was for Pi Day, it's also a great option for Memorial Day. Why? Because sometimes you just can't choose between cookies and pie.
Discover delicious recipes from Love From The Oven here.
6. Running to the Kitchen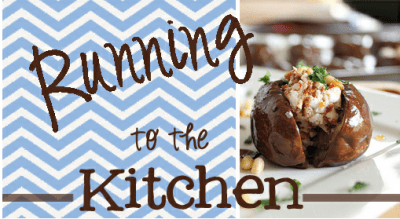 Expect a healthy balance from Running to the Kitchen. The founder, Gina is a runner and knows fitness and healthy eating go hand-in-hand. However, like any runner I've ever known, Gina is not afraid to splurge a little. After all, the calories can be burned later. As a busy career woman, Gina's recipes should resonate with many of us who need to fit cooking in the schedule this Memorial Day.
Discover delicious recipes from Running to the Kitchen here.
7. The Hungry Housewife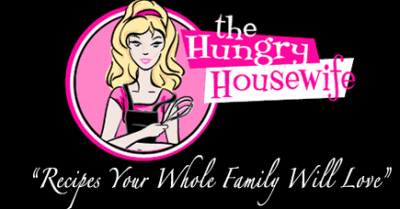 The Hungry Housewife currently has an amazing Memorial Day contest where you can win Orchard's Finest Michigan Red Tart Cherry Preserves and a $50 Gift Card to Cooking.com. Find out more on her site. For Memorial Day, check out her suggestion of Chicken Bacon Burgers with Cherry-Chive Mayo. Yum.
Discover delicious recipes from The Hungry Housewife here.
8. Bakingdom

Welcome to what might quite literally be the world's first online baking kingdom. This site contains recipes for everything I could ever think of going into an oven. There are also gluten-free and vegan options and even recipes for dog treats, because our dogs deserve an extra special Memorial Day too.
Discover delicious recipes from Bakingdom here.
9. Mom Sparks

Mom Sparks has some of the most creative recipes that I've ever come across. If you're looking to do more than burgers, brots and grilled vegetables this year, I highly recommend this blog. If you've got any fish lovers coming over and you're serving salmon, try her Legendary Apple Cider Grilling Sauce.
Discover delicious recipes from Mom Sparks here.
10. Foodie With Family

If you're a foodie in the online community and haven't heard of this blog, where have you been? The duo who run the blog are what I would call intense, as in, if cooking were a sport, they'd be in the finals of a world championship. So, take it easy and try one of the recipes in the Appetizers and Snacks section such as the Baked Potato Skins or Corndog Bread.
Discover delicious recipes from Foodie With Family here.
11. Raising Olives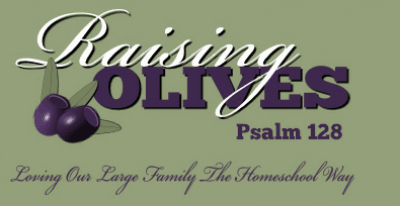 If you want a more philosophical and or/spiritual approach to your cooking this weekend, Raising Olives gives deeper meaning to all her recipes. If you're going to be in the kitchen all day, I suggest starting the day off right with her Baked French toast.
Discover delicious recipes from Raising Olives here.
12. Feels Like Home

This blog is all about making your guests feel right at home through your cooking which is perfect for all your guests this weekend. Try the Grilled Zucchini which should complement just about any main course you decide to serve.
Discover delicious recipes from Feels Like Home here.
13. Madhuram's Eggless Cooking

If you can't eat eggs or will have guests that can't eat eggs, get creative with Madhuram's eggless cooking recipes. You'll find great egg substitutes for baking which may even have some of your guests wondering whether they should go eggless too.
Discover delicious recipes from Madhuram's Eggless Cokking here.
14. Stay at Home Mum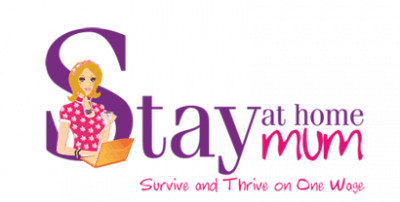 Enjoy tasty recipes from this Australian mommy blogger who features how to make everything from sauces to baby food. Try out her Easy Curried Sausages from her Pork/Lamb section that has me watering at the mouth just from reading it.
Discover more delicious recipes from Stay at Home Mum here.
15. Barbara Bakes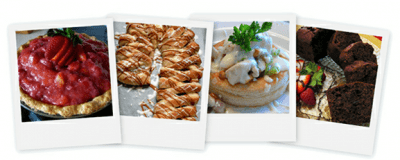 Barba Bakes gives you some great dessert and snack ideas for your Memorial Day feast. If you're going to have a lot of kids around, you may want to try to go all out with her Cherry Chocolate Focaccia. Apart from being the kids' favorite, you can always bribe them with these goodies.
Discover delicious recipes from Barbara Bakes here.
16. Big Fat Cook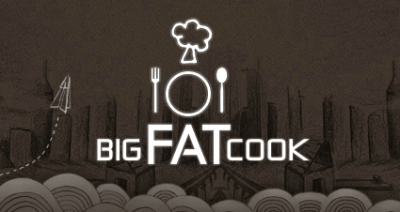 This blog contains a Slovenian Special so if you love eastern European cuisine, feel free to indulge yourself. A great dish to try out this weekend is the Chicken tacos which should have spicy-food lovers in food heaven.
Discover delicious recipes from Big Fat Cook here.
17. Pass the Sushi

I have to say I love this blog name but don't be fooled; there is more to the blog than sushi.  Again, it is a blog for all you cooks and bakers who take your food preparation seriously. Try out some of the recipes from the "Fat Kid Friendly" Archive because after all it is Memorial Day, and you're entitled to spoil yourself a little. The Philly Cheesesteak Sloppy Joes look REALLY good.
Discover delicious recipes from Pass the Sushi here.
18. Fun and Food Cafe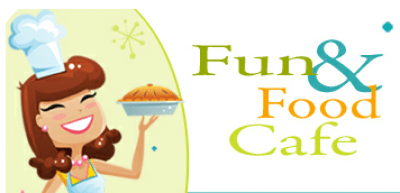 If cooking in the kitchen is more of a chore than your spring cleaning, Fun and Food Café will be a great resource for you to take the Memorial Day cooking easy but still delicious. The Cucumber Cream Cheese & Pesto Sandwiches look like a minimal-effort but pleasant appetizer to start your guests off with.
Discover delicious recipes from Fun and Food Cafe here.
19. Real Food Daily

Real Food Daily is a restaurant in Southern California that caters to vegans who want premium and organic dishes. If you're throwing a fancy Memorial Day feast, definitely check their menus out and see if you can recreate some of their delectable dishes. If you happen to be California, why not try and see if you can get your meals catered from them? I would if I could.
Discover delicious recipes from Real Food Daily here.
20. Jungle Frog Cooking

This last place is definitely one of my favorites on the list. The blog takes you on a food journey and not only writes great recipes that you can try but also gives you a story and some great visuals on this cooking, food and photography site. The Strawberry feta salad is my choice for Memorial Day!
Discover delicious recipes from Jungle Food Coking here.
Which of these food blogs are you most excited to visit?  Share your favorite food blogs and recipes in the comments section below!