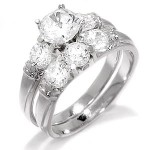 Our featured website today is Laurel McConnell Photography. Laurel is a photographer who has set up her studio in the neighbourhood of Greenlake, just 7 miles north of downtown Seattle. Besides running her own business, Laurel is also one of the co-founders of a non-profit organization, Get Hitched, Give Hope, where brides and grooms can get gorgeous goods and services for their wedding by giving back.
We love it that Laurel has partnered with Shareaholic to make her blog posts social!
More: View Top Shared Pages for "Laurel McConnell Photography" »
————————————————————————-
Got a blog of your own? Help your readers share your content faster and easier than ever.