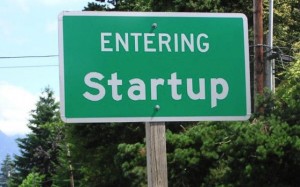 YCombinator's popular content bookmarking site Hacker News is highly-trafficked by the entrepreneurial community. For those who aren't familiar, don't be fooled by the simple design – Hacker News attracts over 120,000 unique visitors on an average weekday and can drive serious traffic to the posts that are featured.
An important thing to remember for your business' blog is that promoting your content is equally as important as creating it in the first place. Consistently, more and more channels emerge where potential readers can discover your content. Cross-posting the same stuff isn't the most effective use of your network. You need to strategize your promotion on each platform individually.
When it comes to promoting your blog posts on Hacker News, here are some things to consider:
1. Participate First
It seems like just about every social media guru will tell you how important it is to "be authentic" and "listen first" before "joining the conversation" on Twitter, Facebook etc. While that advice has been repeated many times, it's for a good reason: It's true. It's especially true for Hacker News. If you want others to vote up and comment on your own blog post links, it's a good idea to do the same for them first.
This post by Hacker News community member Alex Blom caught my eye. One of Alex's posts went viral on Hacker News, but it wasn't something he typically tried to do on the site.
"In all honesty I've been a reader and occasional commenter on HN for some time but had never considered putting any of my articles into the feed. Now I'm glad I tried!"
He participated first, then reaped the benefits of the traffic bump later.
2. Determine if Hacker News is the Right Audience for Your Startup
If you're a startup guy or gal, chances are you're a fan of Hacker News. But does that necessarily mean that your potential customers are? Maybe, maybe not.
Not all traffic is created equal. A ton of visits from an unqualified source won't convert into beta signups, leads or customers if what you're selling isn't relevant to them. From a content marketing standpoint, your time may actually be better spent on other things, like guest posting on an industry blog.
That said, the tech audience on Hacker News audience includes a ton of early adopters who are more open to things like beta invites than the average bear. So Hacker News could be worth your time, but your strategy for it may not be obvious and could require some brainstorming.
3. Write a Post That's Relevant for the Hacker News Audience
Choose a topic that will resonate with the tech audience. Offering tips to your potential customers is already a great blogging strategy. Giving those tips a startup angle is a good way to connect with this specific segment of your target audience. If you take this route, be sure to optimize your blog post with a call to action so that you generate conversions with your content.
If your potential customers aren't necessarily a fit for Hacker News, you can still generate visibility for your startup by promoting a post on there. Post on your personal blog about lessons learned from a marketing campaign or your perspective on a startup issue. Well-written pieces that teach the startup community something new or offers a fresh perspective on an often-talked about topic will get votes. And because you're representing your brand on a certain level, you can generate awareness for your startup.
4. Get a Little Help From Your Friends
Your blog post is published and you're ready to post to Hacker News. Good stuff! Now you need to enlist the help of your loyal comrads to get this thing on the front page.
Personally asking for a few votes is one way to go, but make sure you make it easy for people to share your post on Hacker News in the first place. Shareaholic's WordPress plugin includes Hacker News as one of the dozens of sites your readers can share to. Be sure to include it in your social sharing buttons set.
Another bonus? If you use the Shareaholic Chrome plugin, you can share the article to Twitter and other social networks right from Hacker News as soon as you post it to the site.

Beyond Hacker News, the best content marketing tip I could give for a startup is to stick with it. With everyone creating content, there's information overload out there and you have to be consistently remarkable to cut above the noise. A traffic bump from Hacker News would be amazing, but it isn't the end-all-be-all for your blog. Frequent, outstanding content will generate subscribers and shares, as well as buzz and leads for your product. Things like Hacker News or getting retweeted by an influencer are a leg-up, but there really are no shortcuts. You still need to follow up that success with even more, and even better content in order to stand out from the crowd.
How do you promote your startup's content? Let us know in the comments!
Make it easier than ever to share your favorite posts right from Hacker News. Get Shareaholic for Chrome!