Want more traffic and engagement for your content? Get all the tools you need with Shareaholic for Blogger.
Many people start out on Blogger as a way to ease into the blogging sphere online. With its easy-to-navigate interface and customizable features, people feel comfortable starting their first blog there. When bloggers start gaining traction on the platform, they may feel lost trying to take their blog to the next level. Here are a few tips to turning your Blogger blog from a personal outlet to a business platform.
Buy Your Own Domain

When you first registered for your blog, you received an address that looked like http://YOURBLOGNAME.blogspot.com. While this address is fine for a personal blog, you want a more recognizable and memorable URL when you are using this blog for business. Use Domainr to research potential domain names, then use Google's step-by-step guide to set up a new domain on your blog.
Choose a Streamlined Layout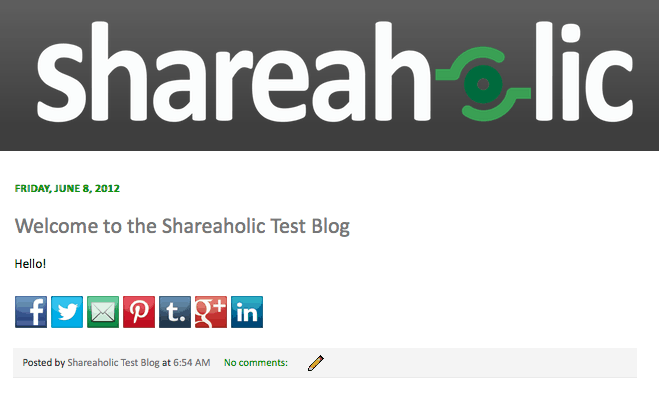 Once you've bought a custom domain, you need to make sure your layout and template is as professional as you are. Try playing around with the given layouts and colors if you feel confident designing, or try downloading a new template. No matter which avenue you decide to go, make sure you are choosing a layout and color scheme that suits your blog topic or industry.
Choose Sharing Buttons to Match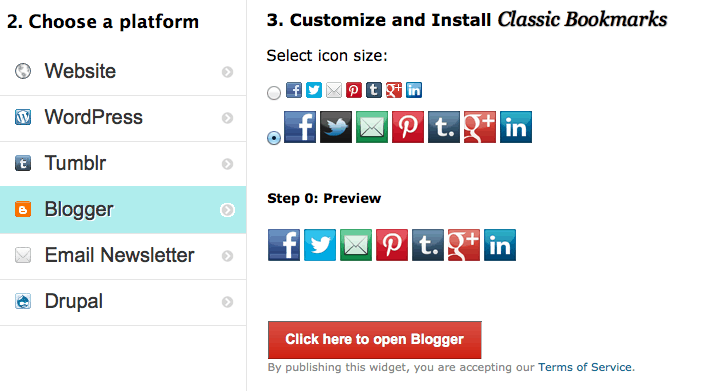 To help grow your audience, you need to pick sharing buttons that match your layout. We've recently released Classic Bookmarks, a more streamlined set of sharing buttons to help you get that professional vibe on your blog. It's also incredibly easy to install—just a few clicks of the mouse and you'll have working sharing buttons on your Blogger.
Be SEO Friendly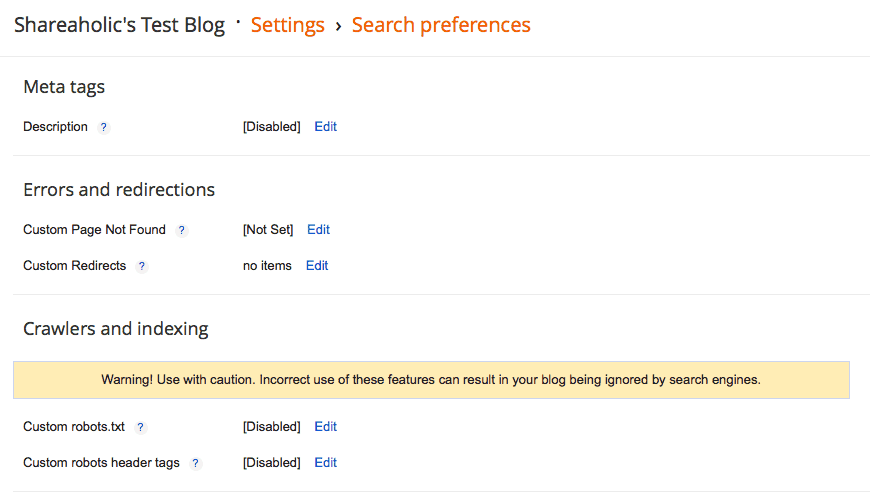 After you've tricked out your blog with a new domain, a new layout and gorgeous sharing buttons, you'll need to make it easy for people to find your blog. Google has made it very easy to optimize your blog for search with its new settings. After you fill out the new preferences, definitely check out our beginner's guide to SEO to help customize your individual posts for search.
Test Your Content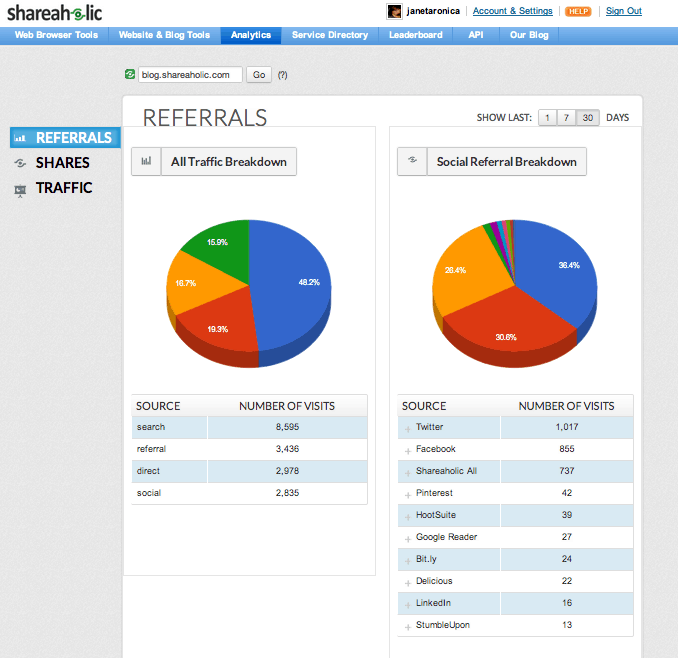 Even after you optimize your blog for business, you will have to do a fair amount of testing to see what types of content get you the most traffic and social media shares. Shareaholic Analytics can help you get a handle on your site's statistics with referral, sharing and traffic reports.
What other tools help you transform your blog from personal to professional? Comment below with your favorite tips!