Drive quality traffic. Leverage Shareaholic's free tools now.
---
Editor's note: This is a guest post by Jennifer Spivak, Managing Director at Social Fulcrum.
We all know by now that content marketing is important, and as the digital landscape continues to change, more marketers are recognizing that an organic-only approach is no longer viable.
Fortunately there are many paid advertising options available that are incredibly well suited for distributing your content to a precisely targeted group of people, and a variety of best practices that can be followed to turn your content views into conversions.
To get the most out of your paid content marketing campaign, be sure to include these five must-have elements:
#1 Ad tests across multiple platforms
Because today's digital advertising platforms allow for bidding and tracking in real-time, marketers no longer need to guess what will work and cross their fingers.
Though there can sometimes be platforms that are clearly more or less suited for a particular brand and/or piece of content, testing at least three platforms at the beginning of your paid content promotion campaign can help you easily isolate the channel(s) that deliver the lowest cost of acquisition.
Depending on a variety of factors, marketers may want to try:
Pro tip: Get the most out of your paid content promotion campaign by also leveraging ad platforms for headline testing. In most cases, you can run a headline test and determine a clear winner within a matter of days.

#2 Content that pre-qualifies prospects
When advertising great content, you'll often have many people click on your paid promotion who aren't actually qualified prospects for your services or products — and that's ok.
The trick is to use this content as an opportunity to pre-qualify readers by making it clear in your video, blog post, or infographic exactly whom your services or products are for – and whom they are not for.
This helps ensure that the majority of people who click from your content to your conversion page (more on this below) are actually ready and willing to convert.
#3 An eye-catching call-to-action image
Getting people to view your content is nice. Having users view your content and then convert is better. To facilitate this, add CTA images where your content is housed.
These visuals should be simple, yet eye-catching, and invite users to click in order to be directed to your conversion page where they can sign up for, opt in to, or purchase something.
Need to pull something together quickly and don't have a graphic designer on hand? Try Canva to easily create great CTA images on your own.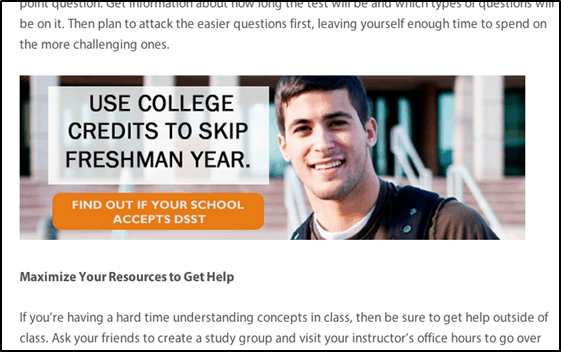 #4 A quality, conversion-optimized landing page
Your users have done a lot to get to this point – they've clicked on a paid promotion, viewed your content, and then clicked-through to the final destination. Don't lose them now!
Your CTA image should drive your now qualified prospects to a very specific landing page that is directly related to your piece of content. Make sure the page includes a single conversion goal with a clear call-to-action too. In addition to following landing page best practices, your sales page should paint the picture for your users, clearly connecting the content they just read with the action you are asking them to complete.
#5 Analytics!
As with any digital marketing campaign, your paid content promotion efforts require proper analytics setup in order for you to track what's working and what's not, and adjust accordingly.
In addition to keeping an eye on ad metrics (impressions, clicks, CPC, etc.), you'll also want to know which ads and ad platforms are best for getting your users to travel from ad to conversion. To do this, be sure to UTM tag your content URLs, and set up the following two goals in Google Analytics:
URL goal for your landing page
Event goal for conversion button click or URL goal for conversion confirmation page
This will allow you to easily view which campaigns result in the most users clicking through to your landing page, and to discover which ones result in the cheapest conversions. This will be crucial for any ad tests you run, as well as for ongoing tracking throughout your promotion.
By keeping an eye on these conversion rates and your cost-per-conversion by channel, you can always be sure that you are spending money on only the most efficient ad campaigns.
Have anything else to add? Tell us your favorite paid content promotion tactics in the comments below!
---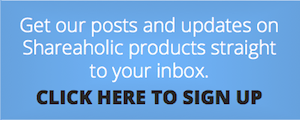 Guest columnists help power our blog. Want to write for us too? See our guidelines. 
Help us build the best content amplification platform. See our openings.