The holidays are a crazy time—you're busy cooking, cleaning, traveling, buying gifts and then eventually celebrating your chosen holiday. So where does blogging fit in? For many people, blogs fall on the back burner when the holidays roll around each year simply because it seems like there's not enough time in the day to do it all.
And for most of us, taking a true break from blogging can be a good idea. You can rejuvenate your stale blog post ideas, snuggle up with that book you've been dying to read, and even catch up with some relatives you only see this time of year.
But for those of us who are trying to take our blogs to the next level—to ultimately create a business, start to consult, launch an e-book, get speaking gigs, etc.—taking a solid break from blogging isn't really an option. Here are some tips to help you keep up your blog during the holidays without being connected 24/7:
1. Plan ahead.
If you know you're going to be swamped during the holidays, planning ahead will help you immensely. Fill out an editorial calendar (even if you don't normally) with a realistic plan for how often you are going to post and what you are going to post about.
Once you have a plan, start chipping away now! Whether you write the posts completely or outline them so they basically write themselves during the holidays, you should start the prep work now so that you won't be swamped later.
2. Pick "easy" content.
Know your limits—don't plan on doing an in-depth blog post complete with edited video and screenshots if you have a busy holiday schedule. Pick post topics and layouts that are easy for you to put together while still engaging your readers.
That being said, don't put up a blog post just as easy filler for that day—make sure that it still meets your blog's objectives and excites your readers. If you're going to spend any time at all blogging at the holidays, make it worth your while.
3. Make the most of your reading time.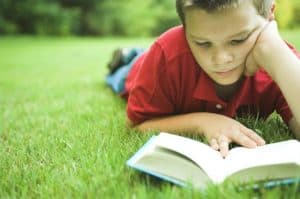 We've all been there—you have five minutes before you have to leave and just one more blog post to read…all of a sudden 30 minutes have gone by and you've found yourself on some corner of the internet that you didn't even know existed. While that may be fine on a lazy Sunday afternoon, don't let yourself drift away in the blogosphere during the holidays.
I know that staying up on what other bloggers in your community are doing is crucial to rocking your own blog, so be sure to reign in your reading activity when you know you don't have much time.
Try bookmarking your five favorite blogs in your Google Reader and checking on them every day. Also be sure to check out Shareaholic Channels to quickly see what's happening in your niche with bloggers you may not have discovered yet. Because Channels are grouped according to certain topics, you won't spend extra time trying to find posts in your community that you should know about.
4. Timebox everything.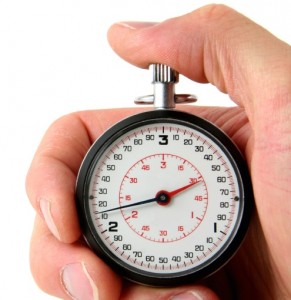 Beyond limiting your reading material, you should also timebox the rest of your blogging activity (writing, editing, commenting, tweeting, etc). Use your phone's alarm clock or E.ggtimer.com to set aside a block of time for your blog—and stick to it.
No matter if you have 10 minutes or 10 hours to spend on your blog that day, keeping your activities timeboxed makes it easier to step away from it all when time has run out. It will also help you be more productive while working because you know you only have to be working for a set period of time—you'll be much less likely to get lost on the corners of the internet if you know you only have 10 free minutes that day to get up a post and share it on social media.
5. Schedule away.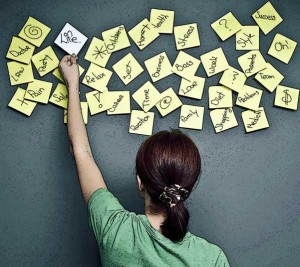 Since you've done such a great job planning out your content and timeboxing your activities online, make sure you're taking advantage of all the content scheduling tools out there to help distribute your content while you're away from your computer. Here are some of my favorites:
Hootsuite – You can monitor and schedule almost all of your social networking updates with this one platform and it's incredibly easy to use. You can also let them choose when the best time of day to post is through the "autoscheduling" feature.
IFTTT – Set up "recipes" in IFTTT to automatically trigger events online. For example, you can set up a recipe to post any new Facebook updates to Twitter to save you time with cross-promotion. You can also use IFTTT to send you a daily email digest of your unread Google Reader posts.
Buffer – One of the best social media scheduling services out there is Buffer. Like Hootsuite, you can queue up social media updates for the day and let Buffer schedule them out at optimal times. Best of all, you can use the Shareaholic browser extension to easily send updates to Buffer from wherever you're browsing on the web.
No matter which tool you plan to use, social media scheduling can be your best friend throughout the holidays. While it's usually best to schedule everything at one time, do be sure to check in periodically (and timebox it to 30 seconds max) throughout the day to make sure no crisis has happened on social media while you were gone.
There are so many tips to try and tools to use to make blogging easier, so be sure to use them to help you during the holidays! Your family and your readers will thank you.
Do you have any tips for staying connected during the holidays? Share your thoughts with us in the comments below!