Sometimes the hardest part of writing a great blog post is simply getting started. You may have the ideas,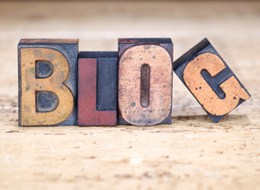 points and even photos or videos that you want to include in your post – but what do you say to get the lesson or conversation started?
Problogger's recent post about 7 Powerful Ways to End Your Blog Posts was full of great tips to help you summarize your thoughts and wrap up your posts effectively. For an opposite but equally as helpful take, I wanted to offer seven ways you can begin your blog posts. No matter what you're blogging about – whether it's email marketing tips for a B2B blog or describing a recipe for a lifestyle blog – these seven great openers will be sure to hook your audience.
1. State a Problem
See what I just did there? ;) When you state a common problem your audience may experience, you embrace their needs as your own and win them over right in the first sentence. This opener says, "I've been there too." Then, the rest of your post can offer tips or products that will solve that problem.
2. Offer a Statistic
Why does your audience want to read what you're about to read? Grab your reader's attention with a number that shows an industry trend they should react to with your tips. Reveal little-known, intriguing facts that will entice them to learn more.
Need help finding such statistics? Try the new (and somewhat addictive…) site Factbrowser.com to discover data relevant for your audience.
3. Tell a Funny Riddle
Here's a situation where the open-ended riddle pickup line may actually work. Examples: "What do ____ and ____ have in common?" or "Why did the _____ cross the road?"
Well, what do they have in common, blogger? Color me intrigued.
4. Ask a Question
Asking a question is a great way to state a problem or need, but in a slightly different way. Because it's conversational, you'll not only effectively communicate your problem statement, but you'll also create a rapport with the reader right in the first line. An example: "Love muffins, but hate how many calories they have? Here are five muffin recipes with less than 250 calories each!"
5. Use a Famous Quote
So long as you tie the quote back to the main points of your article, beginning with a quote is a great way to bring authority and credibility to your post. If it's the right fit, it will be a powerful way to open your post.
6. Make a Controversial Statement
Make a bold statement about a trend, product, service or situation to grab your reader's attention. Defend your position throughout the rest of the post, or offer tips that help your reader overcome whatever your strong statement was about.
Having a strong point of view is great for not just your opening line, but for your blog in general. In their book Rework, the founders of 37 Signals talk about "drawing a line in the sand." Having a distinctive perspective about your topic is how you win super-fans, but not everyone is going to agree with you. Other points of view work to your advantage though, as your content becomes the hub for great conversations, drawing traffic and social shares.
7. Tell a Story
Hook your readers by painting a picture for them. It can be a positive or negative rendition of the topic at hand. Or, it could be an analogy for a greater lesson that you teach throughout your post.
How do you get your blog posts started? Are there any approaches you'd add? Let us know in the comments.
Opening sentences are important, but you need a great headline to hook your reader and get them there. Try one of these 10 examples of great headlines.