For bloggers and businesses alike, the holiday season starts early–it's barely October but many businesses are already reaching out about December gifts. On both sides it's an intensive processes, especially since the holidays only really come around once a year.
With a publisher network of over 200,000 websites, we have access to some of the smartest bloggers and businesspeople around. Instead of me rattling off the dos and don'ts, here are some of our top publishers' advice for making the most of holiday gift guide outreach:
The best tip I can give bloggers is to give an example of how the the gift guide is going to look. Since I blog AND I run a business, I see gift guides from both sides.

As a business, I want to see exactly how my listing is going to look – how big my images will be, what copy will be there, how many links to my items I can have, etc.

If a gift guide is going to be just a list of text links, I'm not going to be very interested. I want to see nicely sized images, and a blurb about my shop or my items that highlights what makes them special. I decided to participate in one gift guide this year, and the thing that drew me in was the clear example of how my listing was going to look.
Keep up with Jenn by subscribing to her blog or following her on Twitter.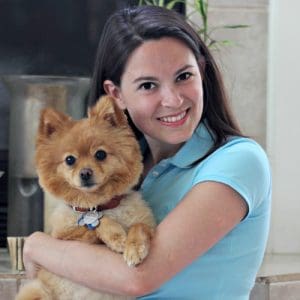 As the holidays approach, I think the most important thing for brands and bloggers alike is to be selective. In the coming months, social media will be flooded with gift guides and product recommendations and it's important to make sure that your post or product gets noticed.

For brands, this means targeting bloggers who are a good fit for your brand, are professional, and have the audience that you want to reach.

For bloggers, this means working with brands you would be likely to purchase from without any kind of relationship. The best posts and the ones that resonate the most with readers are the ones that are genuine.
When not at her day job, Anne also writes on her own blog. Keep in touch by following her on Twitter!
The best thing bloggers can do to attract brands is to make their platform attractive for whatever audience they are trying to attract. Companies are looking for bloggers that have professional appearances and content. Even if you have a personal blog, media contacts at companies won't contact you if your brand and their brand don't mesh.

As far as accepting pitches go, the best thing is to be professional and honest. Do not try and pad website stats or make numbers up because that is public knowledge that can be checked. Be honest and if the company chooses not to work with you, it wasn't meant to be. There are plenty of companies and products for everyone to have a piece.
Keep learning from George by subscribing to his blog or following him on Twitter.
For brands reaching out to bloggers:

1. Consider your audience. If you sell sugary mojito mixes and the site you're targeting is frequented by diabetics, yours isn't going to be a match made in beverage heaven. These emails also show that the no time was taken (30 seconds) to understand a site's message (typically right on the home page), which sends out the message that the company is on a contacting spree and isn't concerned with the quality of the relationship.

2. Give to the readers. Honestly, I'd rather have an expensive item to share with a lucky reader than to have a product to review and then keep. When possible, one to keep and one to giveaway are optimal, but minimally, pass kindness along during the holidays.

3. Don't minimize December. Christmas is fabulous, but many celebrate Hanukkah, Kwanzaa, Las Posadas and Boxing Day so target those audiences as well.

4. Respect time. As a full-time writer, I still wish I had more time to do it all. Many will gladly work with certain companies who are a good fit, but gimmicky giveaways and extensive time commitments are difficult, especially during the holidays–and with kids.

5. Please supply images. By sharing photographs you don't mind being shared in posts, the author can focus on the words used and spend less precious focusing through the camera lens for the perfect shot.

For site owners:

1. Integrity always. It's not just about the freebies. Look for companies that enhance your brand and will be welcomed by your audience.

2. Accentuate the positive. When a company approaches who isn't a good fit, be honest and let the company know why your brand is not right for their campaign. To leave the door open for opportunity, let them know in what ways you can be of service, either now or in the future.

3. Make the effort. When writing content for a company, be sure to share the permalink for the post as well as the permalinks to social networking sites with the company in a follow-up email. Don't make them work for those links; they've earned them.

4. Be thankful. A company has contacted you for a specific reason out of all of the other site owners out there. Show your appreciation through positive, authentic thanks.

5. Edit. Mistakes, such as misspelling a company's name or including the wrong website doesn't lend well to your image as a professional who appreciates attention to detail. Show interest in getting it right, and you'll go a long way in showing integrity as a publisher.
Connect with Jamie by subscribing to her blog or following her on Twitter.
Do you have any other tips for brands or bloggers on getting ready for the holidays? Comment below with your thoughts!
Shareaholic
Make sure it's easy for brands and bloggers to share and discover your content with Shareaholic.