On the 18th Oct 2011, Google launched their SSL update which, according to Google, will make searching safer and more secure by encrypting search results for logged in users.  Over the past couple of months this has been rolled out to regional versions including google.co.uk and casual searchers are unlikely to have noticed the difference. The update has however caused a bit of a headache for search marketers, SEO executives and e-commerce owners who have started to see a lot of '(not provided)' data in their Analytics reports. This makes it very difficult to accurately track brand and non-brand keyword traffic. All is not lost though; here are three workarounds to help you:
1. Estimating brand/non-brand traffic
Although we can't discern the exact values here, by using a logical approach we can work out an actionable approximation by 'smoothing' out the unknown data. Let's take an example, starting with what we know for certain:
A total of 200 visits come from brand-based keywords, which equates to 20% of all the known search traffic to your site.
The remaining 80% of known traffic comes from targeted keywords, such as "laptops" or "cheap laptops", which amounts to 800 visits.
Lastly there's 100 visits which appear as '(not provided)'
Therefore, from the data that we have available, we know that 2 out of every 10 visits are via a brand related keyword referral, whereas the other 8 are from prospecting terms. We can then simply apply this ratio to the 100 '(not provided)' visits to estimate their source.
2. Filtering by URL/Landing page
Another more advanced solution to this problem comes in the form of a handy hack from Dan Barker which you can use to help resolve the issue. By setting up a custom filter, you can tell Analytics to search for which page the visitor has landed on and display that information every time '(not provided)' keywords crop up.
You can then:
Discern the intent of the '(not provided)' keyword referrals.
Get a reasonable idea of the terms used to reach those landing pages.
Roughly estimate non-brand against brand split.
A quick example: if the majority of visits land on your homepage, you can assume that the referrals will be either brand or head terms. You can then make good assumptions on the other page visits based on their URLs.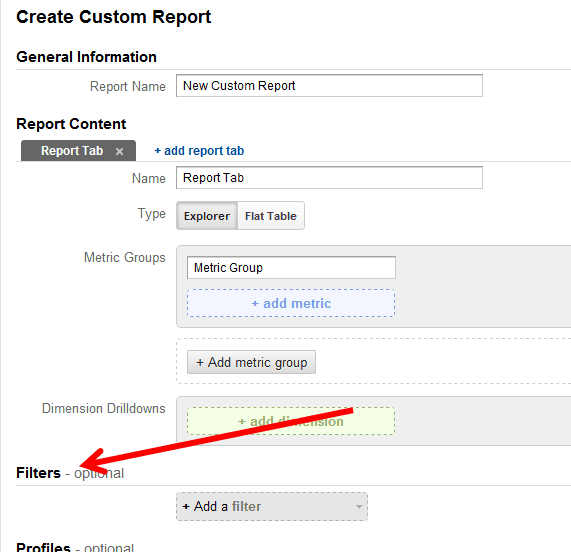 3. Measuring traffic increases from organic referrals
Finally, a simpler way of tracking the impact of your SEO work is checking referral URLs to see whether spikes in traffic can be put down to off-page links you have acquired, on blogs for example. There won't be any hidden data problems here and it will be a direct representation of your SEO work.

Summary
In short, you are going to have to get used to the fact that you can't report as accurately on SEO work carried out since the SSL update. However, by implementing these workarounds you can still get good visibility of how effective your campaign is.
 __________________
James Bentham is an Off-Page SEO Executive at Search Laboratory, who specialises in multilingual SEO and PPC. He particularly enjoys the technical aspects of SEO and the challenges of working in a constantly evolving industry.